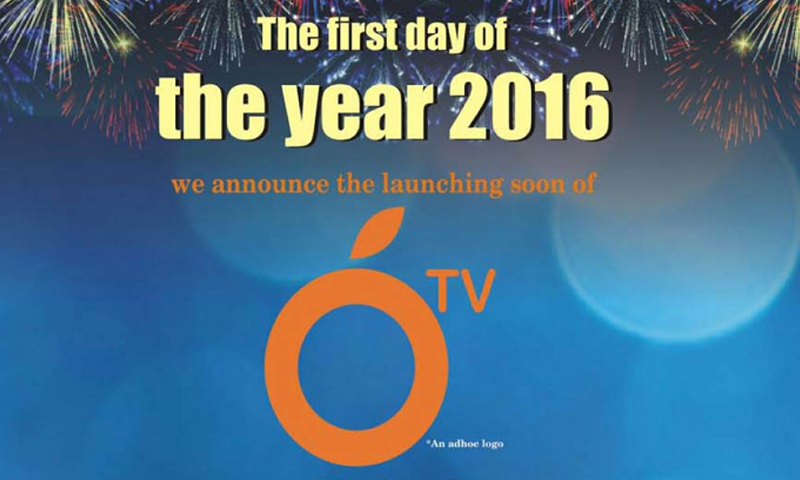 An advertisement in today's newspaper announced about the channel

Islamabad based daily English newspaper, Pakistan Observer as part of extension plans, announced launching a new channel, OTV, in 2016.
The announcement was made in today's newspaper with a big advertisement on the front page of Pakistan Observer.
The ad revealed that the channel would be launched under the umbrella of 'Observer Broadcasting' (Pvt) Ltd. The channel will be headed by Pakistan Observer's chief editor Zahid Malik, and his son Omar Malik would assist him as the project director.
In an effort to get more details HIP contacted Pakistan Observer's office in Islamabad where Zahid Malik's personal secretary Muhammad Naseem said.
"Today, we have only announced about the launch of a new channel and so far no hiring has been done by the officials. We'll take the project forward after this formal announcement," Naseem said.
The newspaper was founded by Zahid Malik in 1988 and entered its 25th year this year so the announcement to launch a channel was also made in this regard.
The newspaper head office is in Islamabad with bureaus in Karachi, Lahore, Peshawar, and Muzafarabad. Air Commodore (Retd) Khalid Iqbal is the lead current affairs analyst of this newspaper.