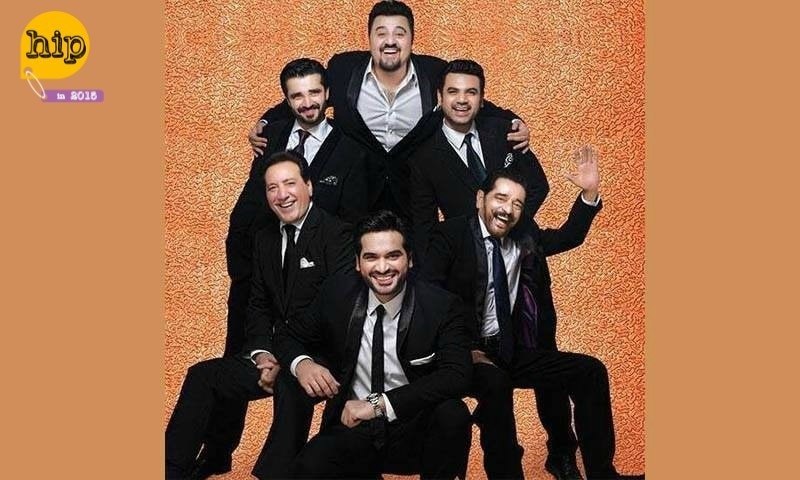 JPNA wins with 38%, where as 'Bin Roye' follows at 19%, and 'Manto' at 17%

We had reported earlier that 2015 was an amazing year for movies. Movies that did amazingly well on box office and some that may have not done so well, but we did see a diversified range of stories.
We did a poll to find out which movie was the best of 2015 according to the HIP readers
Jawani Phir Nahi Aani
Just like the box office, JPNA has won the hearts here as well. The multi super starrer film had Humayun Saeed, Ahmed Ali Butt, Wasay Chaudhry, Hamza Ali Abbasi, Mehwish Hayatt, Sohai Abro, Sarwat Gillani, and Ayesha Khan. Humayun Saeed played the lead role looking for a wife to settle down with! The movie seemed to be a mixture of Bollywood and Hollywood movies with too much drama and over acting, more than 38% of the audience seemed to love the movie!
Bin Roye
2015 was on overdose of Humayun Saeed; from JPNA to Bin Roye. The latter is the 2nd best movie of the year. We think that Ballay Ballay was the best song from the movie and we just loved Mahira Khan in it. A story about love, heartbreaks, betrayal, and irrational decisions of falling in and out of love.
Also read: HIP in 2015: Mahira Khan wins 'Best Film Actress'
Manto
With Manto being the 3rd favorite movie of 2015, we believe our audience is still not ready for intense and serious movies. We like dances and hungama in our movies! Manto was a serious plot with dark and twisted angles which would churn you from the insides. It's a pity the movie was not showcased for long. We are fans of Sarmad Khoosat as director and now a bigger fan of his acting!
Also read: HIP in 2015: Sarmad Khoosat wins 'Best Film Actor'
Moor
Jami Mehmood left us speechless with his magnum opus work, Moor; A story about railway station in Balochistan and how women are the decision makers in families here in Pakistan.
Also read: Jami Mahmood talks about films, ad making, and more
Wrong No
Wrong No. the 5th best movie of the year according to HIP readers received 4% votes tying with Karachi Se Lahore and Shah. Wrong No was a rom-com with Danish Taimoor inspiring to make it big in the film industry.
Also read: No More Dramas for Danish Taimoor
Karachi Se Lahore
We loved the character of Moti in KSL with the local humor adding more brownie points to it.
Shah
While both of these movies were light headed, we saw some seriousness in Shah which is a biopic based on the life of Hussain Shah, the boxer who was the only Pakistani Boxer to get a bronze medal at the Olympics!
Also read: Adnan Sarwar's next film is a unique take on romance