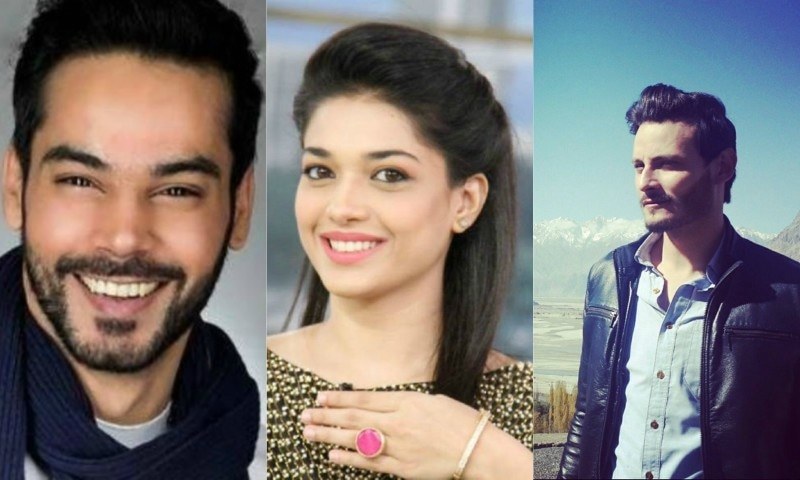 Busy weekend for some stars: One went Power Gliding, one went Bungee Jumping, and one got married!

Some people ring in the new year hanging out with friends, watching fireworks, having game nights, or watching Star Wars past and present (ahem ahem). Then there are our industry stars; As we go through instagrams of a few of them, here is what a few of them were up to:
Gohar Rasheed
While Rasheed waits for his character Mekaal to come on screen on HUM TV sometime soon and we wait for his directorial debut, he spent the weekend Powergliding in Hub City, Balochistan thanks to the Karachi Gliding Club. Take a look:
The actor definitely looked like he had a blast!
Also read: Gohar Rasheed ventures into Direction
Osman Khalid Butt
Well OKB has had a busy year this year with his incredible performances in Goya and Diyar-e-Dil, not to mention writing the script for Janan. Then there was Fashion Week Pakistan and Bridal Couture Week, in which he and Faara (Maya Ali) walked for best of the best.
Also read: Live updates from FPW15 Day Three: Red Carpet to Ramp!
So to relax and chill, he is off on vacation in Kosamui, Thailand going bungee jumping:
Singing Yeh dosti with a friends.
Last, but definitely not the least, wait for it...posing with a tiger!
Now, whether the tiger is real or not, we'll let you decide!
Sanam Jung
While Gohar Rasheed and OKB had their adventures, as scary as they might be, Sanam Jung went on a life changing adventure, literally!
This was the actress's pre-wedding celebrations weekend and here a few clicks for our readers from her Mayoon and dholki:
Read also: HIP in 2015: Morning shows' ratings vs reality
So, what did you do to ring in the New Year?