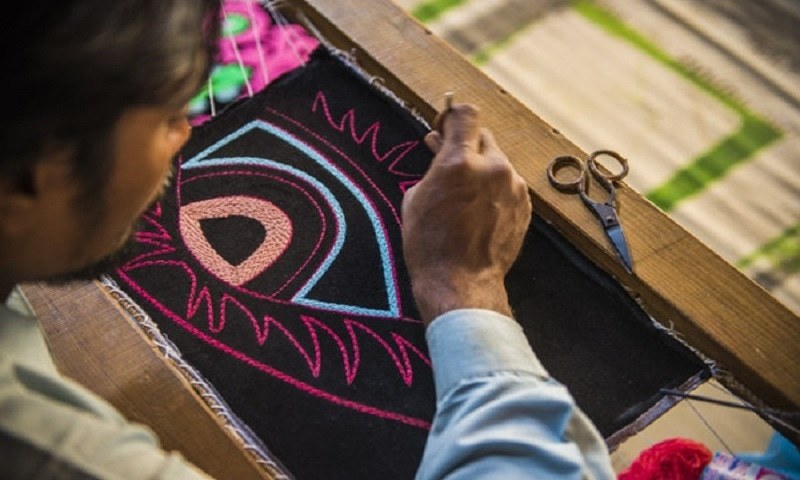 Polly & other Stories seeks to revolutionize online sales in South Asia by bringing human ideals back into retail.

Polly & other Stories are about the vibrant, chaotic, and interconnected world we live in - stories of partnership, collaboration, friendship, innovation, fashion, and creation.
The brainchild of two friends and development practitioners, Polly & other Stories seeks to revolutionize online sales in South Asia by bringing human ideals back into retail. Launched in mid-November 2015, Polly & other Stories does this by integrating innovative designs and products with the inspiring stories of the people that make them. Their e-store is built around the concept that consumers want to know the makers and narratives behind products and so, they treat retail as art and media. They curate their merchandise, much like a museum would its content, such that every product tells a bigger story than just a sales transaction.
Polly & other Stories leverages the power of the marketplace to share, celebrate and extend art, entrepreneurship, fashion, culture and people in an authentic and engaging way. They believe that business – social, creative or otherwise – is about dignity and power. It is about individuals and groups of people having the opportunity to be in charge of their futures, build their confidence, support themselves, express and be themselves, and form significant relationships with wider society.
They support creative businesses and talented artisans across South Asia to sell unique products based on local culture, aesthetic and crafts. They assist entrepreneurs to develop and sell products to a global audience while enabling businesses and artisans to grow, learn, and make a living. Polly & other Stories involves people with a creative vision and a passion to make – from rural women painstakingly crafting beautiful pieces using age-old, hand-worked techniques to a young entrepreneurial artisans crafting handmade soaps and talented men making hand-printed fabric using organic dyes and hand-carved wooden blocks.
By creating a market pathway for our partners, they enable them to reach more consumers, thereby growing their business and by handling all the marketing and logistics, which frees them to focus on what matters for their individual brand.
Polly & other Stories works with a diverse community across Pakistan and the region that have a unified vision of growth and dynamic product development. Whether it is textiles, fashion, traditional crafts, fine arts or any other facet of creative expression, the alternative shopping experience allows people to discover artists and entrepreneurs they love online. They give big voices to little ventures.