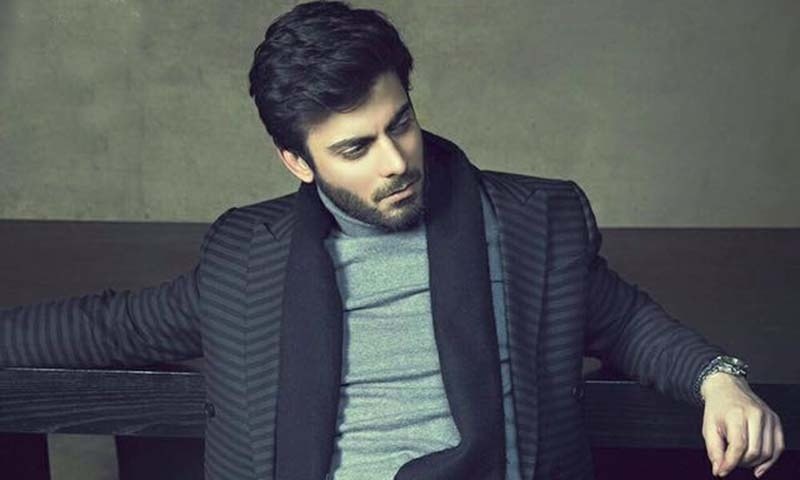 We'll soon see Khan yelling at the top of his voice, "Maulay nu Maula na maray, tey Maula nayi mardaaa!"

Once upon a time Sultan Rahi played a very violent-looking man named Maula in a film christened after his character Maula Jatt. Two decades later, Bilal Lashari (the director of Waar) decided to reintroduce Maula Jatt into our lives, but with a twist(s).
One of the twist is about to be revealed.
Hold your breath girlies because Fawad Khan will play the main lead, Maula! Now, please release the breath you were holding because it's not on paper yet, a source close to Khan confirmed. The director and co-producer, Bilal Lashari also maintains that, "it's not confirmed yet."
I wonder, when will anything be confirm about the project? We're still in doldrums about the cast, the release date, and the script (will it be set in urban Pakistan or rural?)
Anyway coming back to our favourite topic, Fawad Khan. Will Khan carry the infamous gandasa? Will his hair resemble Rahi's woke-up-like-this hairdo? Or will he support the killer moustache? I guess, we'll have to wait for BTS pictures and the actual film for all that.
Read: Fawad Khan wraps up 'Kapoor and Sons'
Reports are that Shamoon Abbasi and Hamza Ali Abbasi will also be playing important roles in Bilal Lashari's directorial venture.
Shamoon Abbasi, during his interview with Nadia Khan, said, "I am a part of Maula Jatt. I'm not playing Maula or Noori Natt, that I can confirm, but I can't give you any more details regarding the project."
Lashari has earlier given us the blockbuster film Waar as a director and had announced Maula Jatt back in 2013. The film has been in pre-production phase ever since.
Maula Jatt had its share of controversies and changes earlier on. The producer of the original film, Sarwar Batti, claimed that Lashari hadn't bought the copyrights for remaking Maula Jatt. Lashari, however, maintained that he had roped in the same writer, Nasir Adib, who had written the original Maula Jatt and he (Adib) had rights to the "Maula Jatt franchise". "We are legally covered," Lashari said.
Read: Maula Jatt director Younis Malik is no more
The film will be a reboot of the classic, but the dialogues will mostly remain the same, the director had revealed earlier. So I guess we'll be hearing the infamous, "Maulay nu Maula na maaray, tey Maula nayi mardaa Oye!!" and of course, "Nawa Aya [h]ai sohniya!"
Maula Jatt is the story of none other than Maula. Ironically, this Gandasa-carrying man (Maula) is all about maintaining peace and harmony in his village. In comes Noori Natt's brother Makha Natt who's a bit of a Casanova. Maula doesn't approve of this and makes him marry the girl he had tried to 'flirt' with. Anyway, the Natt clan is pretty upset because how dare Maula forcefully marries off their offspring (Makha Natt) to any girl, and hence, the battle between Natt and Jatt begins.
Here's to hoping that the film goes on floor and materializes on big screen soon, and doesn't pull a Kambakht on the viewers.