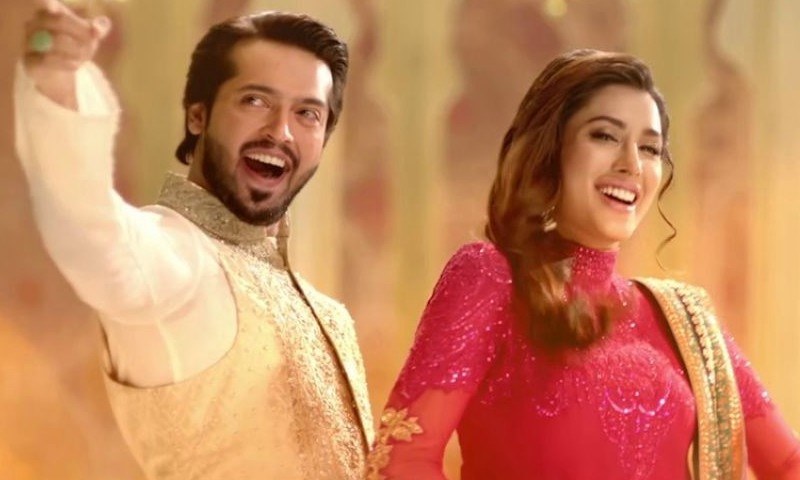 Makers of 'Na Maloom Afraad' join hands with Urdu1 for a film venture with Om Puri joining the cast across the border

The makers of Na Maloom Afraad join hands with Urdu1 for their upcoming film Actor-in-Law, the team announced in a press conference held in Karachi today. While the film is being produced by Filmwala, it's official media and distribution partner is Urdu1.
From the moment Na Maloom Afraad released, it changed the lives of everyone associated with the project. Fizza Ali Meerza and Nabeel Qureshi of 'Filmwala Productions' rose to immediate fame after their debut because of their attention to detail.
Also read: Fahad Mustafa to produce his first film 'Band Toh Ab Bajay Ga'
The film stars the energetic host of Jeeto Pakistan, Fahad Mustafa and the glamorous Mehwish Hayat, along with the internationally acclaimed actor Aly Khan of Don 2 and 3 Bahadur fame. There will be a press conference in Karachi this weekend to reveal more about the film and it's plot outline. The film will also have a very special guest coming in from across the border, Om Puri, who will also be attending the meet and greet event.
Hunting for more details, I spoke to Aly Khan who stated
"There's definitely a surprise coming up from the casting department, I won't reveal much about its plot but it's a is a comedic piece, more like a social satire."
As the title has it, Actor In Law, just like Na Maloom Afraad, will be of a totally new and different genre, presenting something new to the table of the revived local cinema.
We truly can't wait; for more details stay tuned to HIP!