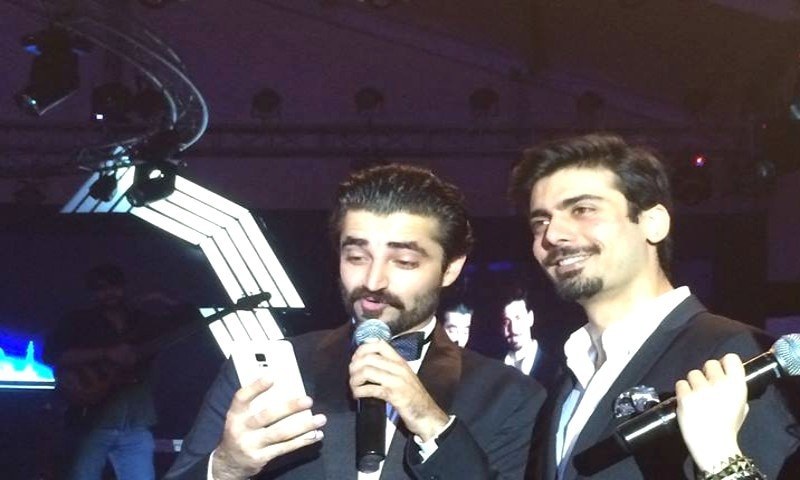 "This is not a remake of the previous 'Maula Jutt,' rather a hard reboot of the old classic," says Bilal Lashari

HIP had recently reported that Fawad Khan was all but confirmed to play 'Maula' in Bilal Lashari's Maula Jutt. Well the announcement has officially been made by Bilal Lashari (director of the film) in an interview to Express Tribune.
Also read: Fawad Khan to play Maula in 'Maula Jatt'?
But that's not all; Hamza Ali Abbasi will play the role of Noori Naath in the film. Lashari told Tribune that:
"Our Punjabi hero has always roamed around Chaati phula kay, aasstenain charha kay and that has become our style. And I felt that we were trying too hard to make a hero. It has to be a lot more than just physical exaggeration and that is why Fawad as Maula Jatt and Hamza as Noori Nath will come as an amazing shocker for the audience."
Lashari adamantly stated that this not a remake, rather more of a hard reboot of the old classic.
"It's a new interpretation of the gandasa genre, which is why it was very important to reinvent characters. There's no point in imitating Sultan Rahi. There has to be a completely new identity."
Lashari's last directorial venture, Waar, was a super hit and Hamza Ali Abbasi played a part in that movie too. As to why he picked Abbasi, the director said to Tribune that:
"Noori is a really important character. In fact, in the original film, Mustafa Qureshi sb, who played Noori, struck a stronger connection with the audience and it was also the first time people fell in love with a villain. It's a very dialogue-driven character and Noori owns every scene, which is why I roped in Hamza for this seminal role. He has a great advantage because of his brilliant voice acting and dialogue delivery; plus, he has grown up in Multan and is fluent in Punjabi."
Of course Hamza Ali Abbasi in a project means controversies, clarifications on those controversies, and even more status updates, (JPNA anyone)? To that Lashari joked that:
"I think he will make an even better villain on screen than he is on facebook. I think he will bring that (his facebook persona) to the table itself, but the character and dialogues themselves are so powerful that I think he is going to nail it. People will forget the old Noori Nath,"
This will be Fawad Khan's first major project in Pakistan after drama serial Numm in 2013. Maula Jutt is slared to release in 2017 and the moment, besides Khan and Abbasi, Shamoon Abbasi has also been roped in for a role.