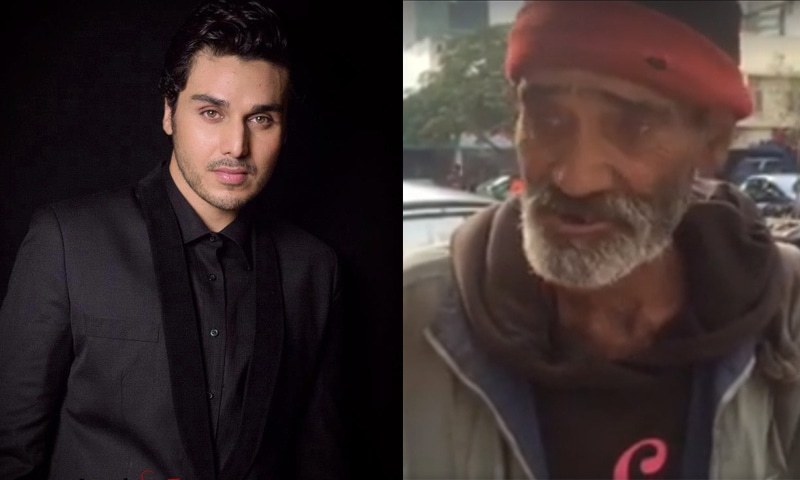 The video of the homeless man went viral and he found a job within 24 hours.

On January 7, Ahsan Khan was walking on the streets of Karcahi when he spotted an educated homeless Pakistani left on the streets by his family. Khan was quick to make a video of the man appealing for a job and sharing his life story. The video went viral on social media and the whole nation united to find a job for him.
"Give me a chance. Try me out. I just need a job. I don't enjoy what I'm doing," this homeless man said in proper English. Khan inquired further, "What kind of a job would you be able to do?" Anything except for computers; I don't know anything about them. I can be an office assistant, run to and fro…"
And the conversation continued. He revealed that he had lost his family – wife and seven children - in a car accident and his brothers had put the then mentally disturbed brother in Jinnah Hospital. They had also managed to get hold of whatever property or savings this man had earned and fled to America, leaving him penniless and homeless.
Read: Sana Safinaz Cares: An initiative to uplift society
When asked where he slept, he mentioned a certain gentleman's empty plot. The wind does disturb him and sometimes he gets an absolutely free (and unwanted) shower (rain), but he takes that all in stride. "You can't be choosy sir!" he says nonchalantly. He even apologized for upsetting Ahsan Khan.
The good news is that this man now has a job.
A few days later Khan updated his status, announcing that the man had been given a home by a lady.
"I am completely overwhelmed by the messages that poured in to help this man in the video I made.i really want to thank every individual who shared this video and reached out in any possible way to help or say a kind word!it reflects on the kindness of people.

This man has been taken by a lady this morning,I hope n wish he is in good hands now! I m glad my video made such waves as to create opportunities for this man,a bit of positivity goes a long way in changing lives !just want them to keep us updated on his progress.!!(it's a request)," Khan's said in his status.
Khan has promised, on his Facebook page, that he'll keep us updated about this man's progress. We look forward to seeing this man employed and well settled in a place which he can call home.