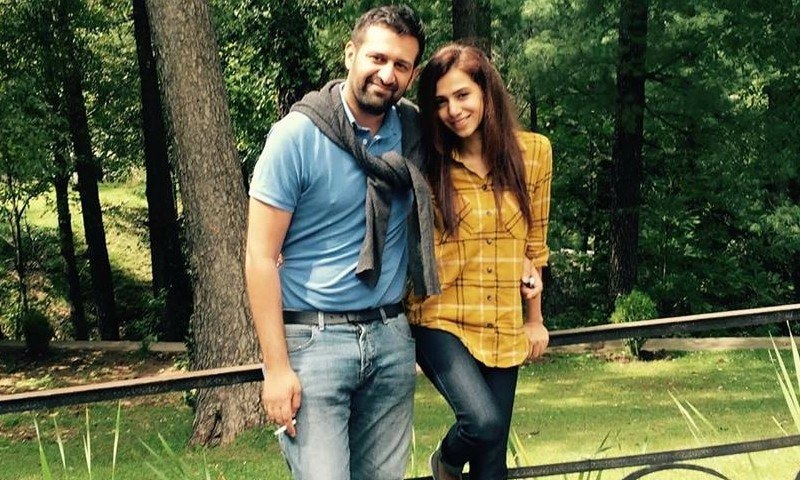 The actress of course went shopping and treated herself to a 'Sophie Hulme' bag and a 'Balenciaga' clutch
After the hectic first spell of Mehreen Jabbar's Dobara Phir Se, Tooba Siddiqui took off on a fun filled family vacation for an even more exciting New Years celebration in London and Manchester, and we get to know how it all went!
Also read: Final shoot of Mehreen Jabbar's 'Dobara Phir Se' starts in January
Where did you choose to go and why?
Well I was in London and Manchester for a family vacation and spent New Years there.
Who do you like to travel with?
Ideally, I love travelling with my husband.
What five things you packed for the trip?
Makeup, leather-jacket, boots, Bottga bag and glasses!
What are the best shopping spots there?
Harrods and Selfridges.
Items you purchased during your visit?
Got a Sophie Hulme bag and Balenciaga clutch - both of which I love!
Favourite restaurant there?
Tepenyaki in Manchester
Tell us about the sights no-one should miss out on
Well as a football fan, it has to be the old Trafford stadium!
Suggest places for a perfect night out
Nobu for food!
What can you do over there to relax and unwind?
Eat well and roam around Oxford Street.
Most memorable and favourite moment?
Took my kids to the Blue Planet Aquarium.
Tell us about your overall trip and experience.
It was a great family trip with the kids, it was very cold so had to wear layers of clothing. Had a lot of fun and shopped on Boxing Day (laughs).
Finally, any tips about the cities?
Dress according to the weather whenever you go and explore everything!