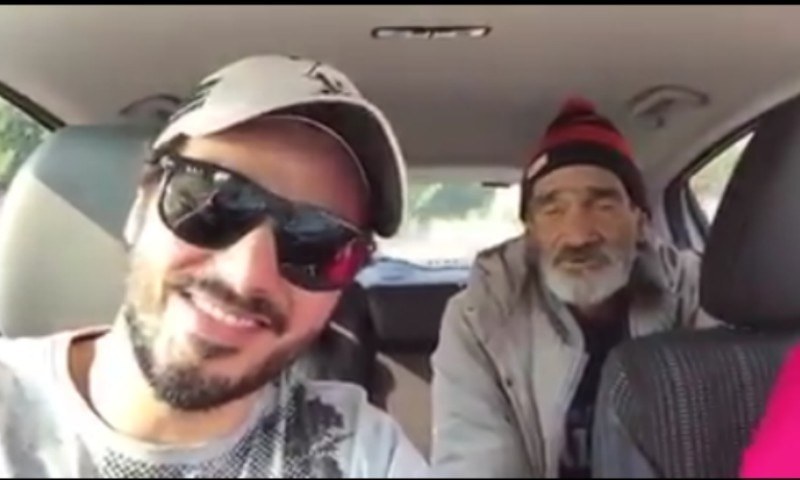 "I am determined to help as many people as I can." says the actor

Ahsan Khan's social welfare voyage had been ceased for some time when his discovery – the homeless man, with fluent English, suddenly disappeared leading to another debate in the social media.
A lot of questions have been raised on the issue, especially about the whereabouts of the man and his identity. Ahsan Khan, as promised, posted another video on his page with the homeless man sitting in his car. The post, while proving all speculations wrong, informed that the man was staying at his cousin's home.
The homeless man gained media attention when the leading actor Ahsan Khan posted a video of him speaking in fluent English sharing details of his distressed life.
Read: Ahsan Khan shares video of a homeless man, nation arises to support him
Khan, while talking to HIP, said that he found the man on the roads of Defence Phase 2. Seeing such an educated man wondering on the streets, he couldn't stop making his grief public through social media platform.
"I am determined to help as many people as I can. This is the one case I have highlighted on social media and in future I will continue playing my part in making life of many street kids and people better," he said.
Read: 'Preet Na Kariyo Koi' shows the real culture of Pakistan
The man has been offered job opportunities and financial assistance by people belonging to different strata of the society.
Khan, in the next phase has been planning to shoot a small film on his new friend. In another video he had a candid chit chat with the man where he revealed his favorite singer was legendary Abida Parveen.