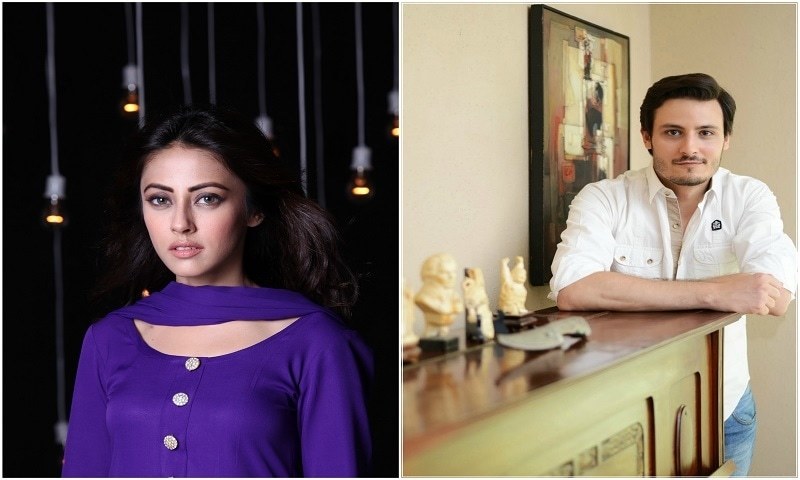 Directed by Haissam Hussain and produced by Sadia Jabbar, the film will be a rom-com.

Petite and pretty actress Ainy Jaffri and debonair actor Osman Khalid Butt have been finalized as the lead stars in the upcoming rom-com feature film Balu Mahi to be directed by director Haissam Hussain of Dastaan, Dureshawar and hit comedy Aunn Zara and to be produced by renowned producer Sadia Jabbar of the successful TV serial Mera NaamYousuf Hai.
Over the past several months there has been a viral buzz speculating as to who would be cast as the lead stars of Balu Mahi with possible on-screen pairings being suggested online including Sanam Baloch and Mikaal Zulfikar, Fawad Khan and Mahirah Khan, Ali Zafar and Humaima Malik, and Osman Khalid Butt and Maya Ali before Osman and Annie beat out the contenders and were finalized.
Ainy Jaffri, who is the much-loved voice of the revolutionary animated TV serial character 'Burka Avenger' will be specially flying in from London to begin shooting later this month.
Ainy Jaffri looks fabulous in Farah Talib Aziz's new shoot
Osman Khalid Butt has become hugely popular and resonates with the masses after his appearance as Wali in 'Diyar-e-Dil' and earlier with his debut as Mayer in Haissam Hussain's Aik Naye Cinderalla.
'Wali' as the quintessential Pakistani hero of 2015
Other leading industry names associated with the project include Directors of Photography (DOP) Saleem Daad of 'Jawani Phir Nahi Ani fame and music composer Sahir Ali Bagga.
Talented music impresario Sahir Ali Bhagga, hired as the music producer will no doubt create an aptly mesmerizing soundtrack for the film.
2015 proved to be a stellar year for Pakistani Cinema with the highest number of releases since its 'revival' in 2007 and Balu Mahi adds to the fray with the visually stunning pairing of Osman Khalid Butt and Ainy Jaffri, who will no doubt also lend to the amazing momentum.