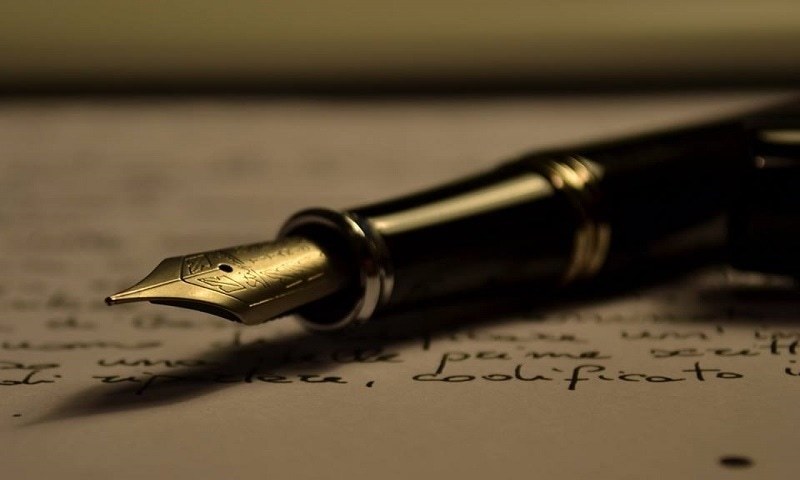 With six months ahead of them, these writers have the task of drafting their first screenplays.

With pride, in just year two, 'Qalambaaz' boasts writers from various cities of Pakistan in its rising class for this year, as well as successful mentors from India, the US, and Italy. This year's mentors include Ivana Massetti, Uttam Sirur, and returning mentors Sumit Roy, Amit Kumar, and Zak Shaikh.
With six months ahead of them and in most cases, no formal prior training in screenwriting, these writers have the formidable task of going from a log line to creating a first draft of a screenplay.
'Qalambaaz' is a project of filmmaker Iram Parveen Bilal's 'Parveen Shah Productions' in collaboration with 'Mind Map Communications,' 'Movie Magic Screenwriter', 'T2F', 'Gloria Jeans' and 'Mandviwalla Entertainment.'
Without further ado, here are the 'Qalambaaz' 2016 fellows:
Zahra Mirza:
Zahra Mirza grew up in Pakistan, Saudi Arabia and Dubai. Her interest in writing led to a review and recommendation by Oxford University Press in Pakistan for her short stories at age 13. She continued her writing aspirations by obtaining a First Class Honors degree in English Language and Literature from King's College London. After becoming a finalist in a campus short film competition in London, she spent a year in Dubai and Pakistan working on documentaries about educating children in Pakistan and the political strife during the 2010 Kashmiri riots, before starting her screenwriting MFA at USC.
Hamza Bangash:
Hamza Bangash is an award-winning playwright, filmmaker, and director. His short films and documentaries have been screened at the Cannes Court Métrage, Palm Springs Film Market, and Lahore International Children's Film Festival.
Having spent his childhood split between Canada and Pakistan, Hamza Bangash has found that his best work comes in telling stories about fragmented identities and conflicted morality. He is currently based between Karachi and Toronto. He works as founder and creative director at a boutique agency, City Lights Productions, which specializes in crafting innovative content for stage and screen.
Ali Ahmed Brohi:
I am an independent filmmaker from Karachi with more than 7 years of experience. Inspired by Iranian cinema, I started writing and directing shortfilms, which have been screened at international film festivals like Encounters International Film Festivals, West Virginia Mountaineer, Puchon Film Festival etc. I co-directed an international film in 2011 which was produced by Vikas Chandara and Ranjan Singh. I have just finished writing a screenplay based on a short story by Shekhar Joshi and will be starting the production in next few months. I am currently writing a dark comedy short film and a dramedy feature film.
Shayan Mahmud:
I am an aspirational filmmaker/ screenwriter with big dreams. I've worked on several short films as well as some corporate videos, documentaries, and TVC's. I've also had the pleasure of being involved on the business end of a feature film. I am currently based in Islamabad. I've recently set up a multinational creative agency by the name of Eikon7. I'm hoping 'Qalambaaz' is the next step in my development as a writer and filmmaker.
Sudesh Kaneria:
I am a student of the Social Sciences and an aspiring filmmaker and critical theorist. I want to use film as a medium for critiquing society and the individual's relationship to it. A cinephile and an avid reader, I love reading about history, culture, and philosophy and am always looking for ways to include such material in my scripts and stories. I recently finished a script for a short philosophical film and hope to start production on it in the coming months.