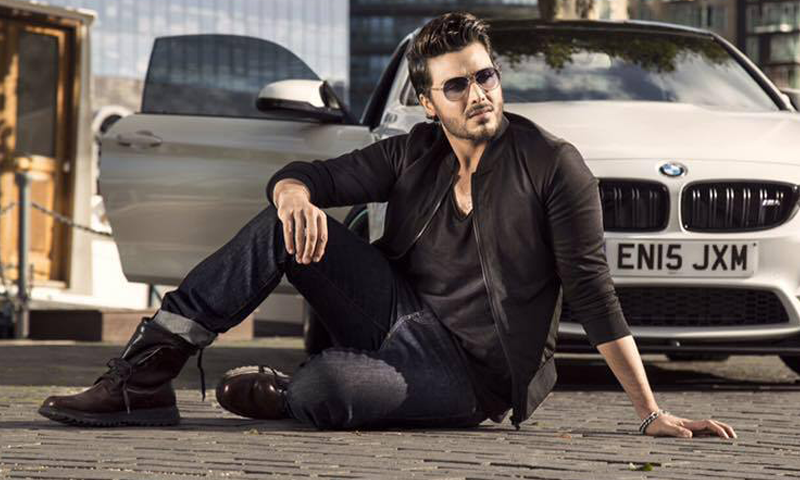 "I'm looking into two films in Pakistan and one in India," says the actor

From films, to television, and back to films, Ahsan Khan has had a long, tiring, and of course a highly successful journey. From being a debutante and dancing opposite 'the' Meera Ji, to being one of the most followed and talented celebrities in town, Ahsan Khan has always had a place for himself in the list of A graders and has certainly maintained it with the type of work he does. Getting candid with HIP, his answers were surely rapid with a lot of fire.
Who do you think is Pakistan's most overrated actor?
I don't agree with the whole idea of overrating, I feel everyone in their own way deserves to be wherever they are!
Are films on both sides of the border on the cards?
Yes, of course! I'm looking into two films in Pakistan and one in India, but I have to finalise a few things, so I can't announce anything until I start shooting.
How would you describe yourself in five words?
I am determined, passionate, honest, I like to enjoy the present so I'm fun loving, and I'm optimistic.
Who do you think has been your favourite leading lady and director?
A: Recently I worked with Ihtishamudin - who directed Preet Na Kario Koi, he has been my favourite! There have been several leading ladies I've loved working with, but I enjoyed working with Naveen Waqar recently.
If you woke up one day as Fawad Khan, what would you do?
Dude I just want to wake up as myself (laughs). Can't imagine of being anybody, I'm content with being who I am!
Maya Ali or Sana Javed, who do you think has a brighter future?
Both are doing great, but I believe Maya Ali has more weight when it comes to work.
What has been your biggest regret?
What is yours can't go to somebody else. So I own my projects and consider everything as a learning experience. I don't look down upon anything, as I believe you only learn from your mistakes.
What do you think makes you the star you are today?
I personally feel that I let my work speak for itself and I've kept on doing that, never knowing my destination. That's my strength!
If you were to make an Indo-Pak film, what cast member would you choose?
I would cast Nawazuddin Siddiqui in a powerful role, my favourite Alia Bhatt, and I think Ranbir Kapoor is a powerhouse of talent, I absolutely loved Tamasha. I'd be sitting on the director's chair or I might just as well act (laughs).
What's next for Ahsan Khan?
I've signed three dramas with leading directors and hopefully will sign some films by this year, so let's see how it goes!