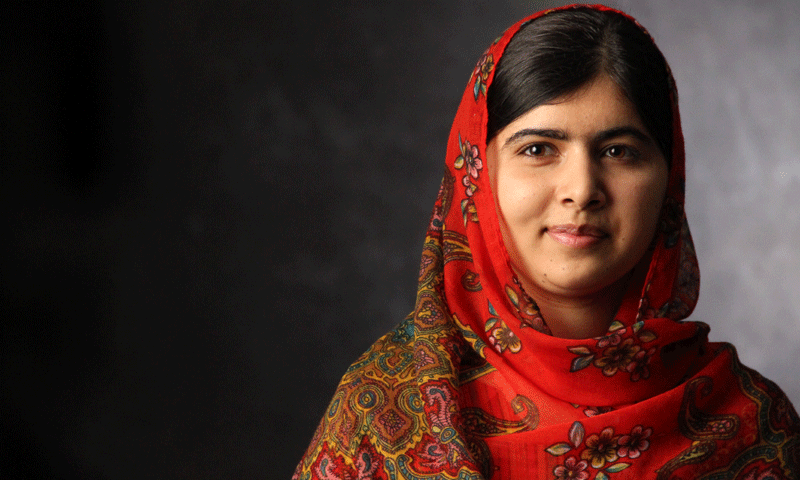 "My aim for 2016 is to raise the voices of Syrian refugee children, for their safety, education, and peace," - Malala

If you too have been wondering what our miracle girl and the youngest Nobel peace prize winner, Malala Yousufzai, is up to, ponder no more.
The 18 year old education activist has been nominated for the 'Shorty Awards' in the category of Activism (Tech and innovation) alongside notable celebrities such as Mark Ruffalo, Emma Watson, and the photographer (of Humans of New York fame), Brandon Stanton. This category is noted to recognize people who use social media or other means to help generate awareness of their cause; campaign, or inspire others to do the same.
The 8th Annual Shorty Awards ceremony will be held April 2016 in NYC and will be streamed live internationally at ShortyAwards.com
Also read: He Named Me Malala: A story of hope, resilience, and humility
Aside from winning awards and hearts globally, Yousufzai has been tirelessly devoted to her nonprofit organization The Malala fund, to help girls across the world get an education. Her latest venture is a collaboration with 'TOMS' the popular shoe brand, quite famous for their own philanthropic gestures.
Also read: Malala Yousufazai meets Veena Malik
In an interview to Today Style, TOMS CEO Blake Mycoskie explained,
"The movement is committed to supporting the rights of girls globally to have access to safe and quality education."
The brand has designed patterned scarves, printed with one of her quotes: "One child, one teacher, one book and one pen can change the world."
He further commented:
"It's a scarf girls and women can wear all over the world from the U.S. to Pakistan, whether as a fashion accessory or a beautiful headscarf or hijab."
Also read: Documentary on Malala to be released in Karachi
The scarf will cost $48 and 'TOMS' is donating 100% of the net proceeds (expected to be between $10 and $15 per scarf) to the fund. The brand will donate a minimum of $10,000, said Mycoskie to Today style.
Anna Faris, Sarah Michelle Gellar and Octavia Spencer are among many other celebrities who have already shown their support for the noble cause by donning the iconic scarf.
While we swoon to the efforts being made towards girls' education, we hope that Malala's fund reaches new heights every day. Until her endeavors to bring any change continues, you will find us rooting for her.