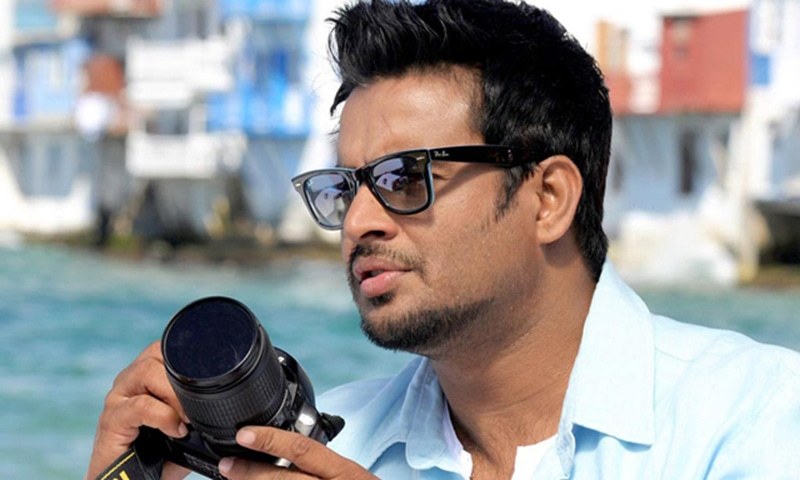 Rang De Basanti's die heart air force official or Three Idiot's photographer friend, Farhan, R. Madhavan has impressed the audience (especially the Pakistani one whom I feel is able to look past the sexy six packs of the famous Khans) time and again. He does it again this time as he praised Pakistani dramas.
Excited to know more? Wait a second, let's first figure out where Madhavan was and to whom he spilled the beans. The Indian actor was speaking to The Express Tribune regarding his upcoming film Saala Khadoos - story of a retired boxer who meets a 17 year old girl and together they achieve stardom.
Read: Review: Tanu Weds Manu Returns
But our primary interest isn't Saala Khadoos. Our point of interest lies in his comment which came after he praised his Pakistani fans for supporting him since Rehna Hai Tere Dil Mein.
"I keep getting awesome messages [from Pakistani fans] on social media, appreciating all the work that I have done. I am quite thrilled … They say such good things," he said.
"I'm a huge fan of some of the actors there and the movies from there," he further added.
Speaking about Pakistani dramas, he said, "I think they're phenomenal. They've caught on really well and the people are relating to them. There's so much that's common in both the countries."
I wonder which drama serials has he seen. the new age ones like Humsafar, Aun Zara, and Zindagi Gulzaar Hai or the PTV classics?
He, just like Ranveer Singh and Ranbir Kapoor, said that he was excited to come to Pakistan, especially for joint ventures between both the countries.
Read: Rundown: Ranbir Kapoor and Deepika Padukone's Skype talk in Lahore
"I am very keen on coming there and meeting the people. I've been hearing a lot about their love for my work. I'd love to come and see that in person," Madhavan told the English daily.
Madhavan is more than welcome in Pakistan because everyone loves hearing nice words about themselves and so do we.