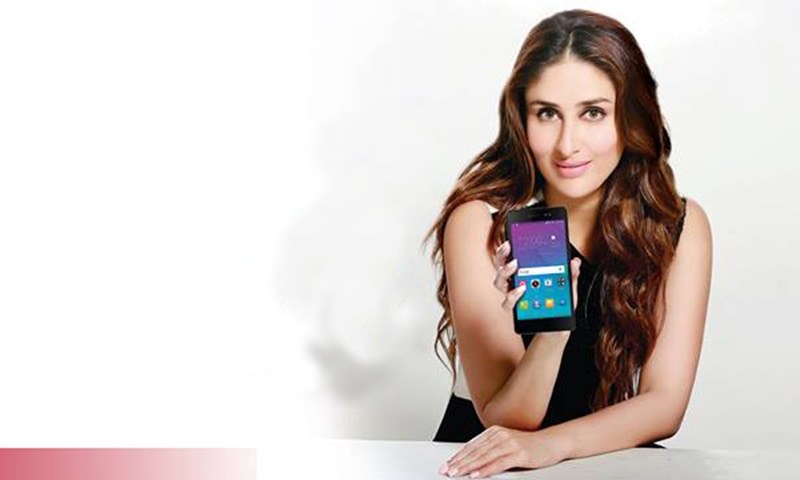 You may miss QMobile Z10's TVC in the blink of an eye due to its redundant copy and visuals.

"I Noir, do you?" Bollywood actress Kareena Kapoor once said on insistence of QMobile's marketing team and the world went into a frenzy to understand what the tagline actually meant. Many years down the lane, we can safely conclude that 'I Noir, do you' didn't unfortunately mean anything.
The latest TVC of QMobile, featuring Kareena Kapoor makes more sense. She's seen having fun with her friends, capturing the 'moments', and basically keeping in touch with everyone, all thanks to QMobile Z10. It is a pretty redundant communication, but at least it isn't pointless.
Read: Mohammad Amir's Zong TVC is pointless
There was an unspoken rule for QMobile that they didn't use the same celebrity twice, but recently Priyanka Chopra endorsed QLinq and now Kapoor is seen in Z10's advertisement. The question now is that what does the TVC does for the brand.
Read: Ehtesham Ansari styles Iman Ali for Q-Mobile TVC shot in Paris
It has Kareena Kapoor so full marks for using the celebrity appeal. Kapoor's fans will surely remember Z10 and even if it isn't on the forefront, the name will remain in their sub conscious mind. Moreover, the ad lists down the basic information about the mobile phone such as its 4G LTE, 13 mega pixel camera, 5.2 inch screen, etc.
It's a simple informative, run of the mill advertisement, with nothing to write home about. The tagline may say, 'it's just perfect', but the ad is anything but perfect.