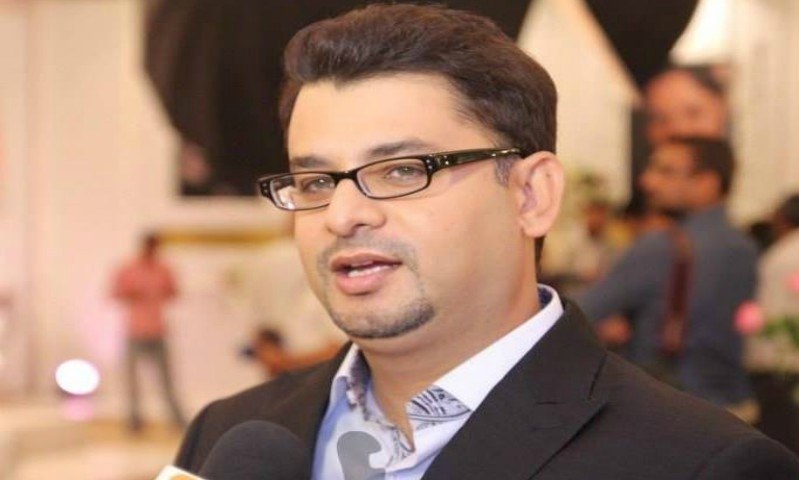 I don't think there is anyone left in Pakistan (or any Pakistanis abroad) who haven't yet seen Diyar-e-Dil. I think after Humsafar that was the only drama that had viewers absolutely hooked to their television screens and once it ended, Tuesdays seemed a bit strange at first, as if something was lacking.
Also read: Farhat Ishtiaq and Haseeb Hassan talk Diyar-e-Dil
The director of DeD is none other than the extremely talented Haseeb Hasan who gave us such fabulous visuals of Gilgit Baltistan that they are etched into our minds. He is known for dramas likeBol Meri Machlee, an award winning serial of Geo TV based on lifelike glitches of our society and Nanhi, based on child abduction for which he won 'The Best Director' award at the 13th Lux Style Awards for (2013-2014).
Also read: Diyar -e- Dil: And it all comes to an end
Currently, Hasan's new project, Mann Mayal is gearing up for its release and the OST's first part was just released today. Written by Samira Fazal, the drama stars Gohar Rasheed, Ayesha Khan, Maya Ali, and Hamza Ali Abbasi in the lead. The drama airs on Monday at 8:00 pm on HUM TV and we decided to speak to the captain of the ship himself. Read on to see what he has to say:
How does it feel to get such a tremendous response from Diyar-e-Dil?
Diyar-e-Dil was my favourite serial and I'm still emotionally attached with the characters. I was sure about its success when I was reading the script, but the response I got after directing it was tremendous; people are attached globally with Diyar-e-Dil and I'm really happy about that.
Were you expecting it to be so big?
It was decided before the pre-production that we needed to make something big, but after all Allah takes you there if your intentions are solid and pure. HE is the best planner.
Also read: Get ready for Mann Mayal in 2 days
How was the Mann Mayal experience?
Mann Mayal's experience was absolutely fantastic from script to production; the actors, writer and everyone is like family now.
Any ups and downs on the set?
Ups and downs are part of the job, but we had mostly ups and very few downs, Alhamdulilah.
Do you think Mann Mayal will be as big as Diyar-e-Dil, (or perhaps even bigger)?
I'm excited and confident about its success, but can't say exactly. We worked really hard in both projects, but after putting our blood and sweat we hand over the product to the audience to decide. We can't make any claims, but Allah is there and he is the best judge and as I said above, the best planner.
Also read: On the sets of HUMTV's 'Mann Mayal'
What are the films you are working on about?
One is a romantic comedy and the other is a love story. We will officially announce the details soon InShaAllah.
You tend to stick with MD Productions and Hum TV; would you consider working for other channels?
I enjoy working with Momina Duraid and her team. I have and am still receiving offers from other channels and if something strikes, I might think about it.
Are there any other directors that you get inspired from?
I am a big fan of Satayjeet Raye and Shyam Banegal. Also Raju Hirani, SS Rajmoli, Majeed Majidi, Micheal Heneke, and many more.
Also read: Haseeb Hasan's popular play 'Nanhi' to air on Zindagi
Who are some people that you would love to work with?
In Pakistan I've worked with almost all the actors and writers except few. I now want to create something different, like a collaboration between Indian and Pakistani actors and we are working on it seriously these days.
Final thoughts?
Humbled and truly blessed after the excellent response of my projects. Please keep watching my work and send honest feedback.
---
There you have it guys; Haseeb Hasan at his best! This was my 3rd interview of the director and he is just as humble, honest, and kind!