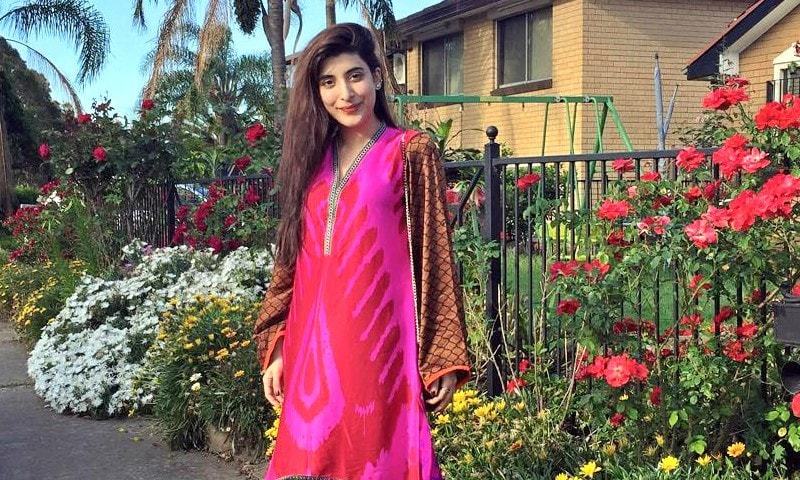 Though the actress has been working for years now, it wasn't until Na Maloom Afraad when she became the new diva of local cinema and television. She actress Mawra Hocane's sister. Passionate, dedicated, alluring, and much more is Urwa Tul Wusqa, aka Urwa Hocane. All the way from the sets of her upcoming serial, she takes a break to speak to HIP - giving us an inside scoop to her professional and personal life!
First of all, tell us a bit about your current lineup of projects.
I'm doing a film called Two+Two opposite Ali Azmat and Bilal Ashraf. Then I'm doing a drama serial called Udaari for Hum TV. It stars Bushra Ansari, Samiya Mumtaz, Rehan Sheikh, and Farhad Saeed. And it's being directed by Ehtesham of Sadkay Tumhare. So both the projects are something to look forward to.
Also read: Two + Two: Another Pakistani film to hit cinemas in 2016
How was your experience shooting for Udaari, considering the new territory you ventured with.
I've never done something like this before. The character is of a very desi girl. She happens to be a singer in the village, not on a commercial platform, but it's just her passion. So that's where the story starts off. Her mother, played by Bushra Ji, is a great singer as well. We are shooting in a village called Mirwaa in Sindh, so it has been a great experience so far. It has an intriguing script, something very out of the box and not what one would watch on television everyday.
Your character this time seems very different; how you mold yourself according to the roles you play?
As you just said, this time I'm doing a very different character and I guess that's what an actor wants. At least I can't be monotonous. The role is very challenging as I also have to adapt this Punjabi dialect. My co-actors and director went out of the way to help me with my scenes and especially Bushra Ji. The character is totally opposite to who I really am; you won't see my speaking like that normally (laughs).
There are never any difficulties generally either when you're willing to learn, experience, and experiment with something new. Going through the script a couple of times also helps you get a hold of the scenario.
Are there any films coming up for you on both sides of the border?
Things are in pipeline as I'm speaking to a couple of people, but it's a little too early to say what I'm doing after this. I'll be telling everybody pretty soon though!
Also read: 'Mere Ajnabi' has yet to show Urwa-Farhan's sizzling chemistry
Tell us a bit about Farhan, what makes him the special one?
On a personal level, I keep thinking what makes me the special one to have somebody like him in my life. He's a gem of a person and it feels amazing being part of his life. I don't know how or why, I think it was simply meant to be. He's very humble, appreciative, and very optimistic generally. He has a great energy to be around and I'm definitely the lucky one to have him with me. Farhan knows how to win hearts!
Your sister, Mawra just debuted across the border with Sanam Teri Kasam. What are your expectations?
I was in Bombay when Mawra took me to the edit, to make me see the trailer before its release. And I literally had tears in my eyes, it was highly above my expectations. It has undoubtably been one of her best performances so far and I'm really happy for her. She's finally living her dream. Which wasn't just to work in Bollywood, but do great films and become a great actor. She's already getting great feedback and exciting projects are coming her way, so meri expectations tou already poori ho chuki hain (laughs).
Read also: Urwa Hocane's breathtakingly gorgeous magazine photoshoot
Any words of wisdom to all the HIP readers on an ending note?
I just want to tell my fans to keep sending me their love and messages. Their feedback is really helpful and I really feel motivated with all of the love. It makes me work even harder and better then before! Thank you so much for all of that.