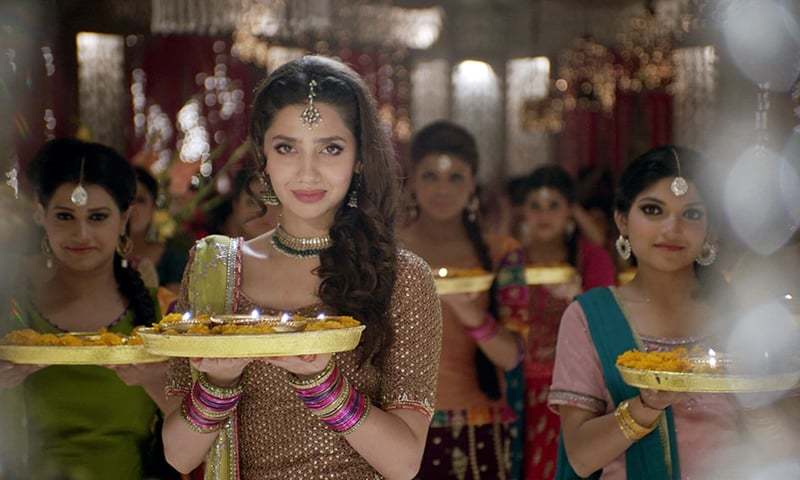 HUM Films denies reports of tiff with AFA & asks to "respect the rights of production houses not sending in their films"

ARY Film Awards are termed as the only film awards of Pakistan and the organizers had confirmed that they will include all films released in 2014 and 2015, irrespective of the banners and production houses they were released under.
Since the award ceremony will take place on February 18, one would think as we speak, the nominations are being compiled and all the channels are sending in approvals for their films' inclusion; but that is not the case.
HUM Films production house ,MD Films, has decided not to enter Bin Roye for nominations in ARY Film Awards. Sources close to ARY Film Awards confirmed to HIP and stated that,
"We sent them an email regarding Bin Roye, but HUM Films refuses to give a go ahead regarding the film."
HIP then spoke to the SVP Hum Network and Head of Hum Films Badar Ikram who clarified that letting Bin Roye participate or not wasn't HUM Films call; the decision lies with the production house (MD Films). Therefore, it is MD Films who reportedly doesn't want Bin Roye to be part of AFA.
"Like Filmwala (Na Maloom Afraad's production house), MD films is our esteemed client and we support both these production houses in their individual opinions.

We appreciate the contributions these production houses have made to the development of films in Pakistan and share the joy they have brought to our audiences through the high quality films they have produced and will do so in the future. Thank you hip for clearing things up and supporting Pakistani cinema with positivity," Ikram explained.
So will Na Maloom Afraad also not be part of AFA since it was distributed by HUM Films? That's not the case. NMA is produced by Filmwala Pictures and will very much be part of the nominations, ARY Films' source confirmed to HIP.
Read: ARY Film Awards to take place in Dubai on February 18
Apart from NMA, films such as Moor and Manto (produced and distributed by Geo Films), and Good Morning Karachi (an independent film) will also be part of AFA.
"Manto was the first film that sent an affirmative email and were delighted to be part of AFA, although it is produced by another banner [Geo Films]," the source revealed.
Read: ARY Film Awards are back...this time in Dubai
At the end of the day, it is sad to see that a big banner like MD Films', Bin Roye will not be part of the Pakistan's only dedicated film awards. It will also deny actors like Mahira Khan, Humayun Saeed, Armeena Khan and so on, the credit and acknowledgement they deserve. Most importantly, the behind the scenes people like technicians, writer, the director (Bin Roye had a number of them), and musicians will also not be able to receive recognition for their efforts.
HIP had earlier revealed that the nominations will be announced on February 1st, seventeen days before the award ceremony. With only three days to go to the announcement, we're hearing reports of certain production houses (MD Films) reserving the right to let their film (Bin Roye) participate.
We are trying to get in touch with MD Films to hear their comment regarding the matter and will update our readers as soon as an official statement comes our way. It is essential to know the reason behind their decision to not let a high grossing film like Bin Roye be part of an award ceremony.
Let's hope everything is resolved and we get to see all the film houses united under one roof.
Correction: Earlier we reported that there was a tiff between two big film production houses - ARY and Hum Films - in Pakistan, but Hum Films has denied the reports regarding the disagreement.