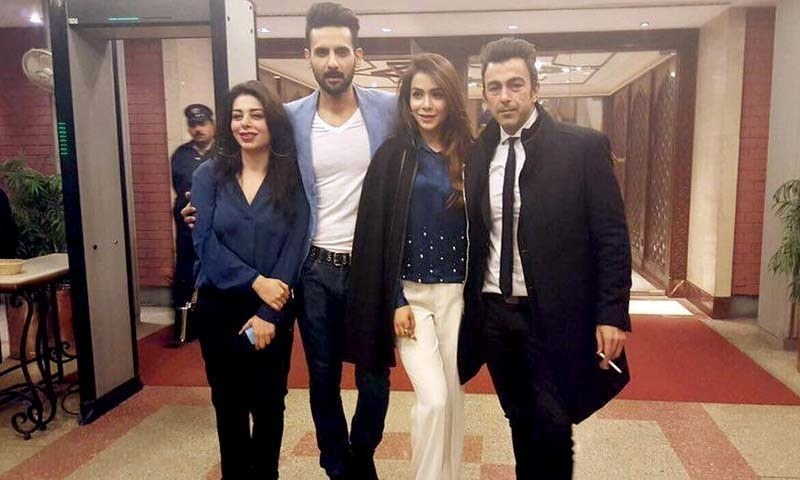 'Arth 2' is set to release this Summer!

Arth 2 has definitely created buzz since its inception, thanks to the star studded cast, Shaan Shahid's script, and interesting behind the scene pictures.
Read on as I catch up on the excitement of the shoot's completion and more with the producers of the film, Ali Murtaza and Shaan Shahid.
Read: 'Arth 2': From Humayun Saeed to Mohib Mizra
The superstar of Pakistani cinema and the force behind the film, actor, writer, and co-producer of Arth 2 , Shaan Shahid exclusively spoke to HIP, confirming that the film has wrapped up it's second spell and is almost towards its completion.
Whereas the co-producer, Murtaza Ali of AAA Motion Pictures revealed a bit more about the current status of the film.
"We've been shooting continuously for fifty days now. We just wrapped up two spells locally and we're going to London to shoot two songs and a couple of scenes," Ali said.
Ali further told HIP that the film is all set to release in summer 2016. The promos and trailer will also be out soon. And interestingly enough, Pakistan's renowned rock star turned actor, Ali Azmat shot for his guest appearance in the film earlier this week. Here is a fun selfie shared by his Waar co-star, Shaan.
The actor tweeted about it too.
Shaan Shahid, Mohib Mirza, Uzma Hasan and Humaima Malick starrer Arth 2 is undoubtedly one of the most awaited and anticipated films of this year. And I just can't wait for it to hit the screens.
Read: HIP Exclusive: Unveiling final cast of Shaan Shahid's 'Arth 2'