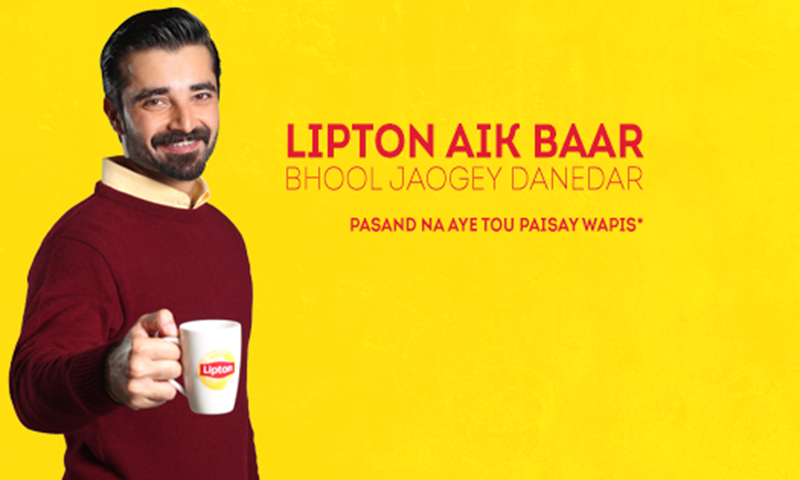 There a lot of celebrities being used in TVCs recently, with no stories and creativity whatsoever.

Have you really ditched your iPhone in favour of Samsung just before Fawad Khan said Samsung enables the best 'grandfies'? Will you ditch your trustworthy detergent and go for Brite because Ayeza Khan and Danish Taimoor make a lovely couple in the TVC?
No, right? So why do advertisers think they've played a masterstroke after roping in the hottest celebrity in town? They then don't have the strength or desire left to work on the creative strategy. Case in point are following TVCs.
Ayeza Khan and Danish Taimoor in Brite
The real life couple looked cute in OLX and Rose Petal. We appreciated them wholeheartedly, but how many times can the target audience the same concept with different treatments?
Read: "Bech dey!" say Danish Taimoor, Faysal Qureshi, and Ayeza Khan
Their recent Brite ad, again shows them in a household setting with the addition of a sister-in-law (Arij Fatima) who manages to pour curry over her crisp white kurta. The issue is that the kurta isn't her property. It is Khan's, so what does Khan do when she sees the big, bright stain on her clothes worn by her sister in law?
In comes Brite detergent and voila all issues are solved. Brite's popular dialogue, "nahi bachega" with its many connotations may have intrigued the audience when it was new, but it's become redundant now. So time to think of a new way to say, "ab koi daagh bach ke dikhaye".
Lipton - from "Chai chahiye" to Hamza Ali Abbasi
His fan girls can throw all the daggers they want (at their desktop or mobile screens), but Lipton's recent TVC featuring Hamza Ali Abbasi doesn't hit home. It's competitive advertising done right as they take a dig at Fawad Khan's Tapal Danedar TVC with the blind taste challenge, but what was Abbasi doing in there?
Read: Fawad Khan tells us how to pamper wives in Tapal TVC
He is an amazing actor and his potential should be utilized. Instead of giving him pompous dialogues ("Mein agar kehta tou") to deliver, maybe the makers could've tweaked the strategy a bit. The surprise bit was fun, but what else do I take from it? Lipton tastes better than Danedar> Well, every brand claims that.
Give the audience a story guys! The chai chahiye campaign was perfect. The situations were real, people could associate with it. I've seen people hum "chai chaiye" even now so let's try and recreate something like that and give our celebrities margin to perform.
Ali Zafar's Samsung ad lacks creativity big time
This Samsung TVC has singing, dancing (okay, now I sound like Anjali from Kuch Kuch Hota Hai. But wait a second, it does look like the TVC was made by a person who shared Anjali's interest. They were probably thinking on these lines,
"Let's add some dancing because that's what consumers love (FYI guys, we have mehendis and item songs for that). Music tou hoga hi and since Ali Zafar is our brand ambassador, so we have an added advantage! And yes, a hot female model? Let's get hold of one. OMG our TVC is going to be a huge hit!"
Why, I ask. Where are the consumer insights? Where is the creativity and what's the message? All you did was make a superstar like Ali Zafar look average.
Osman Khalid Butt's forgetful appearance
Before you yell, "how can his appearance be forgetful?!" let me explain. In fact I already have, please read: Osman Khalid Butt aka Wali is back with Askari Bank's TVC
OKB has become a brand itself and it's selling like hot cakes. He could've been the perfect person to sell Askari Bank's Car financing scheme, but the whole dream sequence, with Ushna Shah hanging out in the background, was a pain to watch. Another painful thing was to hear someone else's voice on Butt.
Guys, consumers have spent ages listening to Wali's (Osman Khalid Butt's character in Diyar-e-Dil) baritone voice, so please don't make him sound like anyone else. It's highly disturbing.
Sajal Ali as Sweetie in Telenor Talkshawk
I, for one, couldn't understand the relationship between Sweetie's (representing girl next door) bad luck and Telenor Talkshawk. The TVC is about 'good time offer' so from that the creatives derived the 'good luck' bit, but if they're trying to add the humour factor then they've failed miserably.
Sajal Ali looks gorgeous as usual and has played Sweetie to perfection.