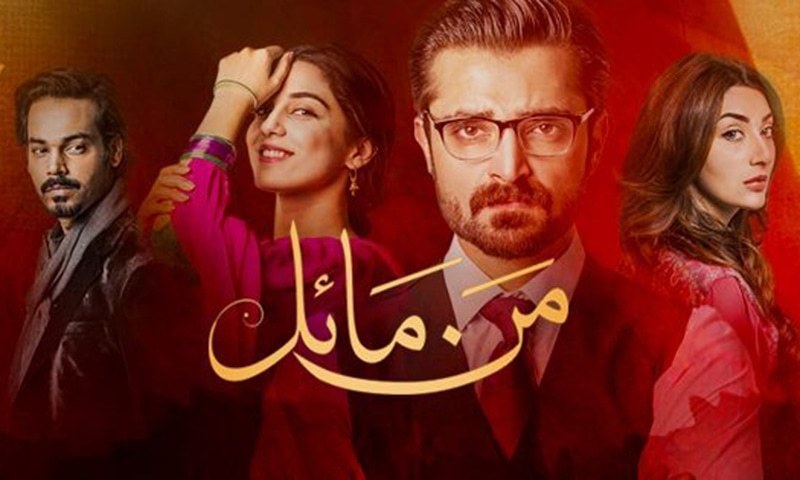 If you're counting hours, minutes and seconds to the second episode of Mann Mayal then we have the perfect solution to make this wait a little easier for you. The full OST of Haseeb Hassan's directorial venture has hit the television screens and social media.
Read: Mann Mayal's OST is a trademark QB song
Here, watch this 'enlightening' video on repeat till the show starts.
Composed by Shuja Hyder, the teaser of the OST had us impressed and we decided this might just be yet another hit number by Quratulain Baloch after Humsafar; the full video proves that we were right.
Hyder has sung a stanza or two in it too where he speaks of "pata pata boota boota", "Dil-e-Jaanam" (the serial's name earlier on), and of course "Mann mayal". His vocals add depth and variety to the proceedings.
Read: On the sets of HUMTV's 'Mann Mayal'
Now, let's speak of the video because it is one big spoiler. Here are a few highlights.
1) Jeena's (Ayesha Khan) character is revealed and it looks like she'll try to poach Salahuddin (Hamza Ali Abbasi) as they work together in office and at home. Yes, they apparently live together too.
2) Mannu (Maya Ali) will definitely marry Mikail (Gohar Rasheed) and then things will turn ugly for her.
Read: Gohar Rasheed as Mikail in HUM TV's upcoming 'Mann Mayal'
3) Sallu will leave the small town and make it big in Karachi and will start wearing glasses and all.
4) In conclusion, Sallu and Mannu will end up together beside a candle lit pool side with QB spreading magic in the background.
Read: Mannu falls for Sallu in 'Mann Mayal's' latest promo
I wish the Mannu marrying Mikail doesn't materialize because marriages and remarriages certainly don't go too well with me. Zeb Rao, the director of Photography, has again done an amazing job for the video.