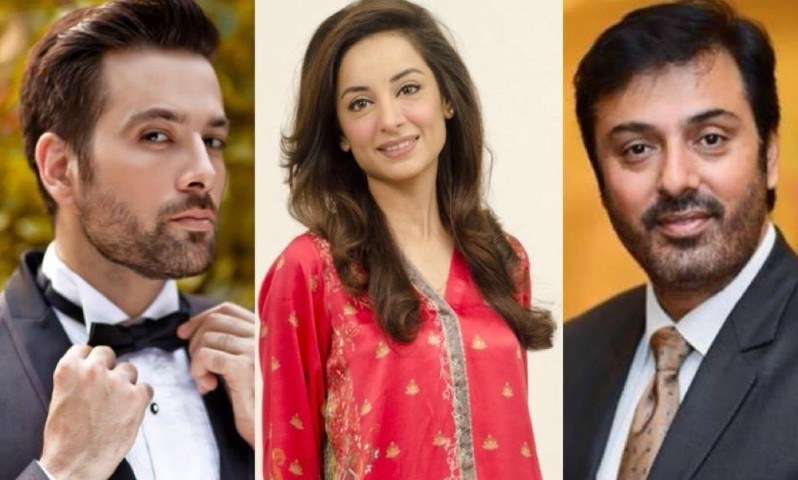 The drama also stars Nouman Ejaz and highlight the water problems of Karachi and will air on TV One

Another interesting play is on your way and perhaps this is the first time a genre like this will be introduced on Pakistani television; it definitely looks intriguing and promising.
Mikaal Zulfiqar, Sarwat Gilani, and Nouman Ejaz, the drama is titled Mohobbat Jeena Chahti Hai and Mikaal Zulfiqar tells a bit about this play.
"It basically surrounds around the water issue in Karachi. Revolving around corruption and water mafia. It's being directed by Barqat Siddiqui and is a collaborative project between him and the NGO dealing with the issue."
Not your ideal commercial or filmy play, but dodn't we desperately need something like this? With all the 'madly in love' serials on air, we'll finally have something to actually learn from on TV. Speaking about his character and a bit more on its plot outline, Zulfiqar further states that:
"I play the role of a very fierce journlaist. Who not only fights for the issue, but gets into trouble as well. Then there's a personal story of his going side by side. So, it's defiantly something to look forward to."
He further revealed that the cast will include Noman Ejaz, Sarwat Gillani, and another female lead which is yet to be cast. The shoot started earlier this week in Karachi and will be airing in a couple of months on TV One. We wish everybody associated with Mohobbat Jeena Chahti Hai the best of luck.