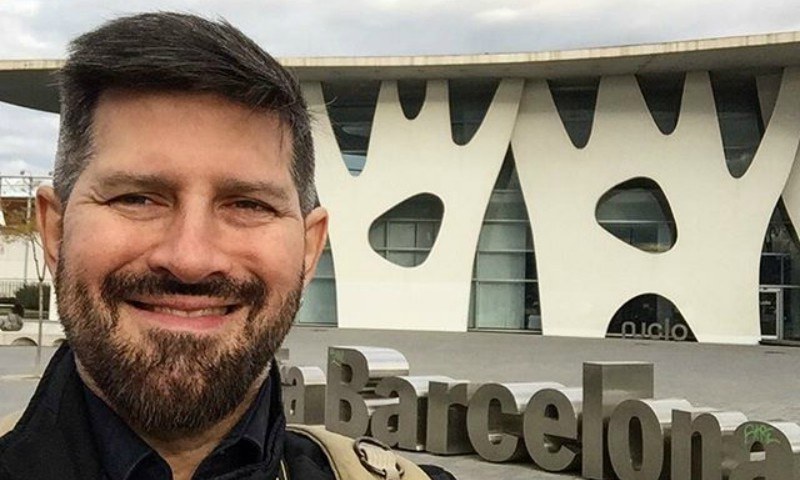 Being one of the most renowned and exclusive photographers of the nation, it was an honour to have this candid conversation with Tapu Javeri. Javeri is undoubtedly at the top of his game - be it street photography or high end fashion shoots. His recent selfies from Barcelona were enough to convince us that we absolutely had to hear Tapu Javeri's take on Barcelona.
From the modern day outlet malls, to the hit historic side of the city - we get to know it all about Barcelona!
Where did you choose to go and why?
The purpose for the visit was a shoot for a product which I can't reveal, but the destination was Barcelona.
Who do you like to travel with?
My friends. Because it's no fun to travel alone. And you get to l share experiences and have great company.
What five things you packed for the trip?
Camera, jacket, boots, it was cold, so a muffler; that's about it.
What are the best shopping spots there?
There's a mall, right outside the city where expensive designers' creations are available at a very low prices. It's like heaven!
Read: HIP Travel Diary: Maria Wasti goes to India!
Items you purchased during your visit?
I don't shop at all, wrong person to ask this question to. But I did bring back souvenirs for family and friends.
Favourite meal/restaurant?
There are several. Barcelona has the most incredible pizzas and Spanish tapas.
Tell us about the sights no-one should miss out on
The Gaudi Church and the Gothic Quarter. The Picasso Museum is amazing for an art person. The Parkwell is on a high height and has the most beautiful of view. Everything in Barcelona is picturesque and has a lot of history and culture attached to it.
Suggest places for a perfect night out.
Oh my God! There are so many bars, restaurants and clubs. Just follow the crowd on Rambla and you'll be at your destination (laughs).
Read: HIP's Travel Diary: Mikaal Zulfiqar goes to London
What can you do over there to relax and unwind?
I would simply go to the park and sunbath.
Most memorable/favourite moment?
When me and my friends stayed in a Latin Quater for the first time and the road was blocked due to a festival going on. They had huge macrons and it was really interesting. We looked over from the balcony when we reached, and the view was was very different.
Tell us about your overall trip and experience.
I've never seen a major football game. T\But this time we got a chance to see one. Seeing Messi just four rows away was amazing (laughs). I'm not a football fan at all, but now I am; after realizing it's such good fun. Overall it's a place where a photographer like myself would just get lost in. It's beautiful in terms of art and culture.
Finally, any tips about the city/country?
Be careful about your wallet, wherever you are in the world! Just leave an area where you don't feel safe. Be aware of your surroundings.