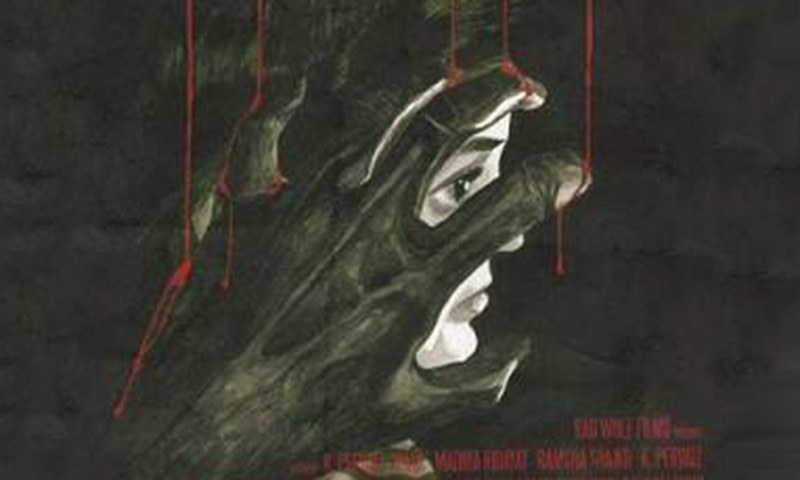 Komal Pervaiz's 'Maya' seems to have higher aims for Pakistani cinema.

Pakistan is in dire need of revitalizing its cinema and it surely is making efforts to do that. Komal Pervaiz's step towards creating a horror movie gives us hope of a film industry that holds the potential of presenting all film genres that could, with effective efforts, work wonders .
British-Pakistani director, Komal Pervaiz has come with her passion for the genre of horror movies, but she wants her work to be a burst of emotions, apart from the regular horror movie aspects.
Read: Maya- A horror film that doesn't scare you
Her inspiration comes from movies like The Exorcist, Evil Dead, Alien and The Shining and she is directing her first ever Pakistani movie in the same genre, but with a pinch of originality in it. She says that:
"Due to the success of the Hollywood industry and, of course, the impact of Bollywood, our film-makers tend to look out to them rather than looking in. The key is originality."
According to Pervaiz, the reason to make a horror film is its roots in our society that still grow today. People still believe in the supernatural stories and they are very fond of it which compelled her to try her luck also.
Read: 7 horror movie clichés in 'Maya'
Last year Jawad Bashir tried to make a horror movie with the same name, but unfortunately tanked at the Box office. Pervaiz says that her movie is completely different and unique.
On the same note let's consider Komal Pervaiz's Maya as a fresh start of the genre of horror movies in Pakistani films. We hope that this Maya nails it and becomes a trend setter in the industry.