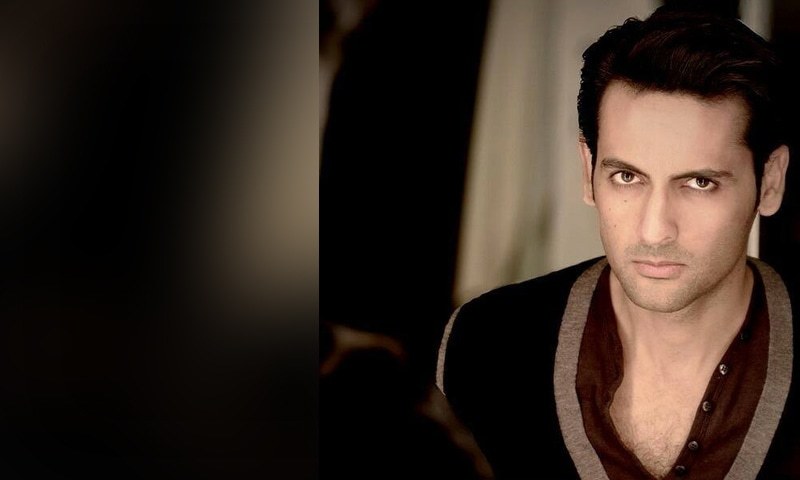 'Bachaana' is a light, enjoyable film so enjoy the journey, chemistry, and romance of these two characters: Mohib Mirza

Tall, dark, and handsome - there's nothing else that describes this Mohib Mirza. From the vitality of this performer, to his immense flow of dialogue delivery - Mohib Mirza is definetly one of the most sought after actors of the current era. From the sets of his next venture, Arth 2, he takes a break to speak to HIP about his upcoming projects, his fascinating journey till now, and the highly anticipated movie, Bachaana!
How was your experience with Bachaana and what sort of character will you be portraying?
My experience was beyond amazing because the films that I've done so far have been very heavy, serious, and sort of message oriented, whereas Bachaana is a light, comedy film. Nasir (the director) is very professional and everything was spot on. We knew the script before being on the sets as we had a lot of rehearsals, which usually doesn't happen, but made it easy for everyone. So it was a great experience!
I play the character of a Pakistani cab driver, who is struggling in Mauritius and meets an Indian girl. So the film is all about their journey.
Read also: 'Bachaana' s script was written before 'Bajrangi Bhaijaan': Mohib Mirza
What expectation shall the audience have from the film?
Have a good laugh and spend some good time. Bachaana is a light, enjoyable film so enjoy the journey, chemistry, and romance of these two characters; and a bit of action, whatever we could pull off. So haste khelte chale jain aur aa jain. It also gives you a tour of Mauritius and the beautiful locations we've shot at. So that's the objective on which we made the film and hopefully people would feel entertained.
After Bachaana, what are you current lineup of projects; is working internationally in the cards for you?
Right now I'm on the sets of Arth 2, which is a remake of Mahesh Bhatt's Arth and being presented in modern day. Besides that things haven't materialized as yet, but it's all about films from now on!
As far as working internationally is concerned, there have been some talks going on. It never really excites me either, as whatever has came my way wasn't A grade stuff as such honestly. So there's nothing groundbreaking which I have been offered and I'm not motivated to do the ones which have.
Read also: HIP Exclusive: Unveiling final cast of Shaan Shahid's 'Arth 2'
Speaking of Arth 2, tell us a bit about how you replaced Humayun Saeed?
I was in Chicago when my daughter was born and Shaan called me. He simply explained the role to me. As I had heard a lot of stuff about Humayun Saeed doing that part as well, I believe it was all when ARY was involved with the project. Now it's Shaan's own production with two more co-producers. So I met him when I got back, we discussed the script, and I signed the project. I don't really know what happened to him being associated with the project and neither do I have any interest in the whole story.
How has your life changed after the birth of your daughter and how are you managing work and family now?
My life has shifted and changed 180 degrees; as a man, father, and human being. I had heard a lot about how it felt, but that zordaar ahsaas and tufaan of love which came from inside me was just incredible. I never knew somebody can love and care for another being more then one does for his or her own self!
We are managing time, it's not really an effort that we make. She's Mashallah 5 months old and Aamina's started shooting for her drama serial as well. I also come back and forth. Besides, video chat let's you stay connected all the time. And when I go home it's like test match ke baad wali lambi break (laughs). It's 24/7 with her then!
Read also: It's a baby girl for Aamina Sheikh and Mohib Mirza
Tell me a bit about how you started your career; did you know films were your forte?
One hundred percent! I started off with theatre and then did a lot of telefilms, as my focus was always at one-go stories, though they were not very well received at the time. Then I hosted a lot of shows including Pakistan Idol and did a lot of drama serials. But I watched a lot of films, still do, and I love that 'shoba' of films. The sound, the shoot, the sets, the technicalities; that is exactly what I do, and it's the only thing I know, and the only thing that I want to do for the rest of my life!
As you said you've done very serious cinema up till now; how different was it while shooting Bachaana and what difficulties did you have to face?
Whatever was available at that time and the best projects that came my way, fortunately or unfortunately I had to choose those. And as an actor I should be able to mould myself according to the character and show my skill. I enjoy light hearted films. The experience was different, but I was waiting for a film with a good commercial essence to it. Not that I didn't enjoy working on Josh, Lamha, and Dukhter, but the process of this kind of script is just more enjoyable.
Tell me a bit about Mohib Mirza - the person.
I eat, drink, and live my career. It's all what I am about; acting, writing, making music etc. If we talk about hobbies, then I play a lot of Play Station and Xbox games. I have great love for vintage cars and all the manly stuff (laughs). But all of it surrounds around creativity and thinking about stories and characters. There's nothing 'besides', this is who I am!
Are there any plans of working behind the camera? If yes then what sort of genre would you first experiment with?
As I previously mentioned, this is all I know. So, absolutely, I might turn behind the camera sometime down the lane, but not any time soon. All I can think of right now is action-comedy. We already have a lot of heavy news going around, but for a few hours I think viewers have the right to have some good laughs, listen to good music, and watch some good performances.
Would you like to say something for all the HIP readers?
Be true to yourself. Look into your own being and try to connect to your actual passion, because you'll excel only in that. I don't know how people could do a banker's job if they're singers from inside. And I'd also like to say that we need to balance piracy as we have started depending a lot on that. We need to realise that our industry won't grow if we find an easy way out with everything. I know it will take time, but we should at least spread the awareness.