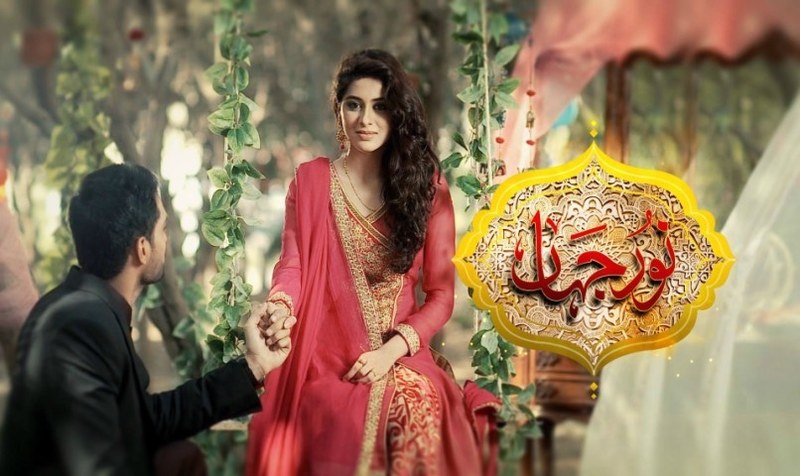 Starring Omer Shahzad and Azekah Daniel, 'Noor Jahan' is a story of Noor and Zaheer.

Written by Shabnam Sani and directed by Furqan Adam, Geo TV's upcoming Noor Jahan stars Omer Shehzad and Azekah Daniel.
Noor Jahan is a story of a girl who becomes the love interest of Zaheer (Omer Shehzad) at first sight and subsequently his love turns into a marriage proposal. To his dismay, Noor's mother rejects the proposal and fixes her engagement with someone else. The dramatic build up by her mother becomes humiliating for Zaheer, who decides to get Noor Jahan at any cost. He comes at the betrothal ceremony of Noor, which ultimately breaks off her engagement.
Read also: Omer Shehzad to play an antagonist in his debut film
HIP spoke to the main lead of Noor Jahan, Omer Shahzad, who didn't reveal much about the play (for obvious reasons), but did say that,
"Zaheer is a super rich guy who never wanted to get married, until he saw Noor Jahan; not just that, he also didn't want his sisters to ever get married."
To find out the mystery behind Zaheer's seemingly trust issues, watch Noor Jahan every Wednesday and Thursday at 9:00 pm on Geo TV, starting February 17th.
The drama also stars Hassam Khan, Farhan Ally Agha, Naheed Shabbir, Zaheen Tahira, Shahzad Raza, Sajida Syed, Kainat Chauhan, Sonia Rao, Hira Shaikh, Wahaj Khan and Irfan Motiwala.