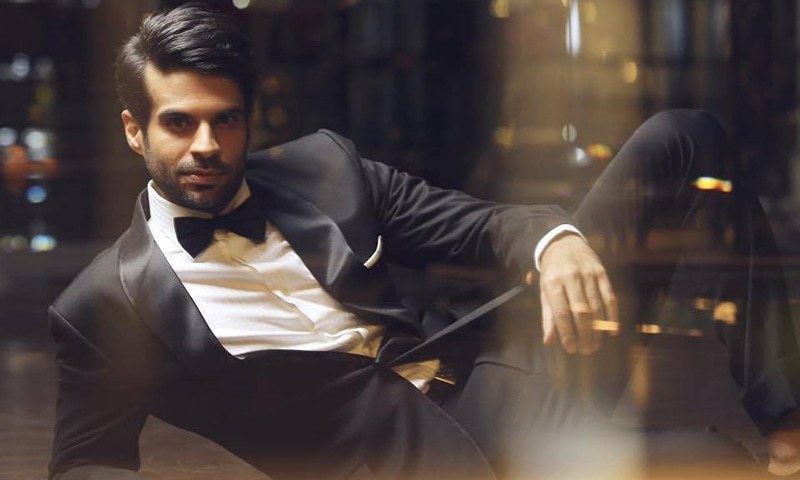 The model, turned filmmaker, turned actor, Adnan Malik, is definitely the master of all trades. From his charming personality, to his undeniable good looks - he is undoubtedly at the top of his game in every aspect. With his recent short film for Cornetto hitting the bull's eye, I speak to the him about how he found himself making the film and also the immense response it has received.
So first of all, tell me a bit about how the idea of such a story came along?
The advertising agency got in touch with me for a video for Cornetto. I had done a commercial for them a year and a half ago, which won a PAS (Pakistani Adverting Award). They basically wanted a digital campaign and had the main idea. It was obviously very simple at that time. They wanted a documentary style via a two minute video. But I saw a real opportunity there and I've been very interested in the coming of age genre. Than I sat down with a friend and developed a whole story and the agency as well as the client liked it.
Read: FPW15: Getting to know the host of 'Urdu 1 lounge' Adnan Malik
Did you expect such a response?
I just had a feeling when I was making the film as its not about the length. We approached three million hits in less then a week, so people were surely not bored watching it (laughs). There's usually no formula; you have to go with the heart. If you try to tell a story which is true and honest, and done in an interesting way, people will connect with it. I never expected such a response but I did believe it would have an empowering impact on some people. Multiply this by ten and you get a feature film, that's the goal...one day!
On a personal level, how far do you agree with the fact that love is definitely one of the best things that could happen to a person?
Love (laughs). Love is all about taking a chance, it's complicated but a beautiful experience. There are many shades to it, but I don't think you can live your life without being in love. Love is an essential ingredient to life. The moment it sparks is always very exciting. It's simply a beautiful and a natural high, and I hope everybody experiences it!
Read: Adnan Malik's latest TVC shows happy, shiny people
You've been an award winning filmmaker, why not put yourself in front of the camera more often?
Awards don't mean that much at the end of the day. Being able to effect people and their sensibilities in a positive way is much more important to me. As far as working in front of the camera is concerned, perhaps one day when I'm confident enough (laughs). And also when I have a team which can handle me behind the camera, or vice versa.