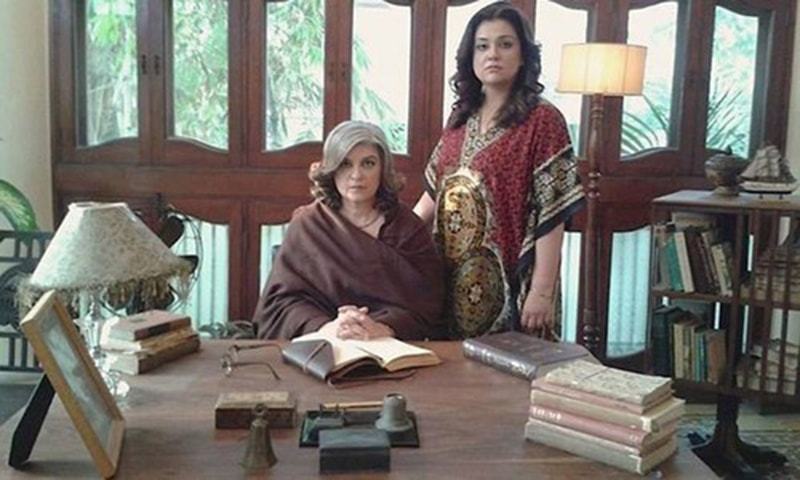 'Zeel for Unity' is a project by Zee Zindagi involving six film makers each from India and Pakistan.

Zee Zindagi is like that one sweet neighbour who continues to be your best buddy even if both your parents don't approve of the friendship. They earlier introduced Pakistani dramas to the Indian market and their latest initiative is Zeel for Unity.
What is Zeal for Unity? We weren't so sure either so we caught up with Mehreen Jabbar, who is part of the initiative, and she explained it to us.
Zeal For Unity is a platform which brings together 12 film makers - six from India and six from Pakistan. Directors roped in from India include names like Aparna Sen, Ketan Mehta, Nikhil Advani, Tigmanshu Dhulia, Bejoy Nambiar, and Tanuja Chandra. While Mehreen Jabbar, Sabiha Sumar, Khalid Ahmad, Shahbaz Sumar, Shiraj Ul Haq, and Meenu Farjadwill represent Pakistan.
These renowned directors have made around one-hour films (funded by Zee Zindagi) which will be showcased in various festivals, promoting talent from both the countries. Out of the twelve film; one of it is Mehreen Jabbar's Lala Begum.
Read: In conversation with the amazingly gorgeous Marina Khan
The name rings a bell? If it doesn't then let us take you to Jabbar herself.
"The film is written by Muhammed Ahmed and is a story of two estranged sisters. Marina Khan and Sonia Rehman play the sisters, and Humayun Saeed is the male lead with a special guest appearance by Sheheryar Zaidi and Jahan Ara Hai," Jabbar told HIP.
We then asked when did the initiative begin because I remembered hearing the name 'Lala Begum' lats year and also what's in store for the future?
"I shot mine a year back while a few have just completed their's and they'll probably start broadcasting the films from March this year in various festivals. They'll showcase one Pakistani film and then one Indian one. And as far as future is concerned, there's nothing planned yet. Let's see how it goes."
Read: Mehreen Jabbar announces her second film, 'Dobara Phir Se'
A cinema screening also might happen so let's just keep our fingers crossed because who wouldn't want to see Sonia Rehman, Marina Khan, and Humayun Saeed sharing the silver screen. Rehman and Saeed totally nailed it in Doraha, so I'm particularly excited about seeing them together once again.
Read: At my age I'm not concerned about lead roles: Sonia Rehman
If you'e still stuck in the 'India/Pakistan? but how can they work together era', thanks to a certain Mr. Kher, then this is what Jabbar had to say on the matter.
"Zee Zindagi has always promoted Pakistan, be it through our serials or now via Zeal for Unity. This sort of stuff [visas and political issues] shouldn't effect artists and I hope such initiatives [Zeal for Unity] continue to foster."
Mehreen Jabbar has just wrapped up the shooting for her upcoming feature film Dobara Phir Se and let's hope DPS and Lala Begum reach our cinema screens soon.