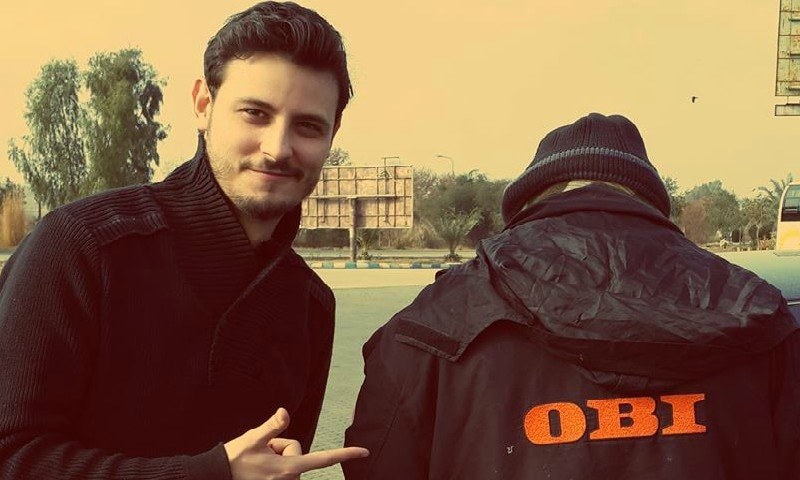 From Mayyur to Aun and from Wali, to now Balu, celebs and HIP wish all the characters of OKB a very Happy Birthday!!

It is Osman Khalid Butt's birthday and there are some very special people who wanted to wish him a Happy Birthday in style. We have some videos and messages for the versatile actor, along with some of his most interesting instagram posts that make him 'HIP' in our eyes!
First up is the gorgeous Maya Ali or rather, Aun's Zara and Wali's Faara:
Here is the extremely talented and graceful, Hina Bayat with her message:
Then we have the amazing combination of director Haseeb Hasan and Gohar Rasheed wishing the star in their own way:
We also got in touch with older brother Omer Khalid Butt, who had a few things to say on his brother's birthday:
Last, but definitely not the least is Wali's sister Zarminay (Mariyam Nafees) who wanted to wish her 'Lala' in her own way:
Now let's have a look at some of his posts which made us laugh so hard, people around us questioned our sanity.
Let's start with the "mehendi-man".
We agree with you there OKB, especially the 'chila hua murgh' part. Let's avoid those waters, shall we?
Read: New Year adventures for Gohar Rasheed, OKB, and Sanam Jung
His supposed 'matrimonial picture' with the tiger in Koh Samui made us grin widely.
His response on his and Maya Ali's gazillion ramp walks again, had us in splits.
Read: 'Wali' as the quintessential Pakistani hero of 2015
When Butt shared what he overheard in a restaurant.
Read: Osman Khalid Butt and Ainy Jaffri to star in the movie 'Balu Mahi'
When he laughed at his own off-color joke.
---
Here's wishing Osman Khalid Butt a very Happy Birthday and looking forward to his new films, dramas, and of course more instagram posts!