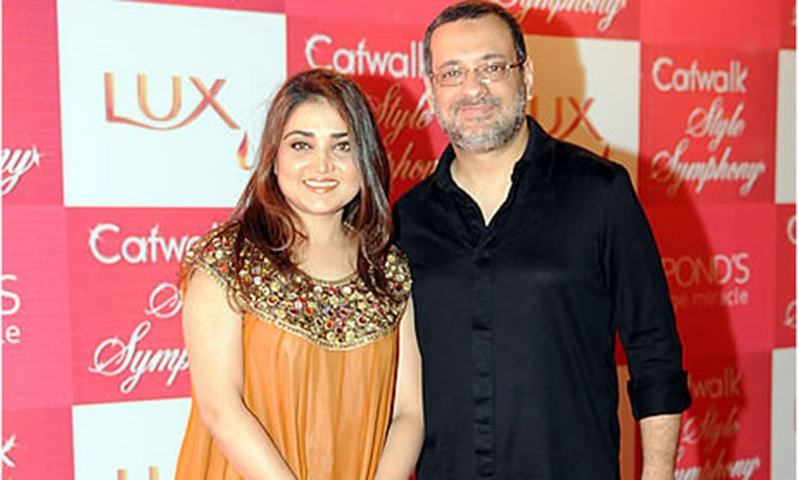 She made him paraglide while he made her swim even though he is afraid of heights and she of water. We love this couple!

The power couple, Huma Adnan and Amir Adnan have been ruling the fashion world for decades. While Huma Adnan's brand, Fnk Asia, is relatively new; Amir Adnan is a well-engraved brand name for menswear.
Huma Adnan was the one brought boho-chic look to Pakistan with Fnk Asia - a brand that told us that we could wear a shalwar with a crop top our embellish evening gowns with resham and ralli work. Amir Adnan's designs are poles apart from his wife's as he sticks to classic silhouettes and colors.
HIP did a rapid fire of sorts with the couple and this is what theyr evealed about their steady relationship.
Where and how did you meet?
Huma/Amir: We both met in Karachi at a dinner.
How long have you been together?
Huma/Amir: We have been married since 23 years now.
What do you call your partner?
Huma: I call him by his nick name which is Kuku but not in public.
Amir: I call her by her name Huma.
What's the craziest thing you have ever done for him/her?
Huma: I made Adnan do paragliding in Switzerland and he hates heights.
Amir: I made Huma swim in deep sea lake Zurich and shes quite a paranoid swimmer.
Who gets up first in the morning?
Huma: Adnan gets up first and starts his day early.
Amir: I get up first for my morning prayers and then I go to drop the kids to school while Huma is sleeping.
What's the best gift you have ever given to him/her?
Huma: There are a lot of good ones that I have gifted to him. The last one was a wallet by Ferragamo . I give him a lot of perfumes.
Amir: Her latest obsession is Channel so I bought her a classic Channel bag which she loved.
What is the one thing that annoys you most about him/her?
Huma: He can talk endlessly to any one even its someone non relevant. Which is very irritating.
Amir: She has too many friends.
Who makes up first when you guys have arguments?
Huma/Amir: We both do. There's never who will be the first one.
Favorite performance of your partner.
Huma: When he danced spontaneously at my sons school concert with the kids and shocked all the 2000 parents there....
Amir: Showing at fashion week.
Three words to describe your partner.
Huma: witty , confident , fun.
Amir: On the go.