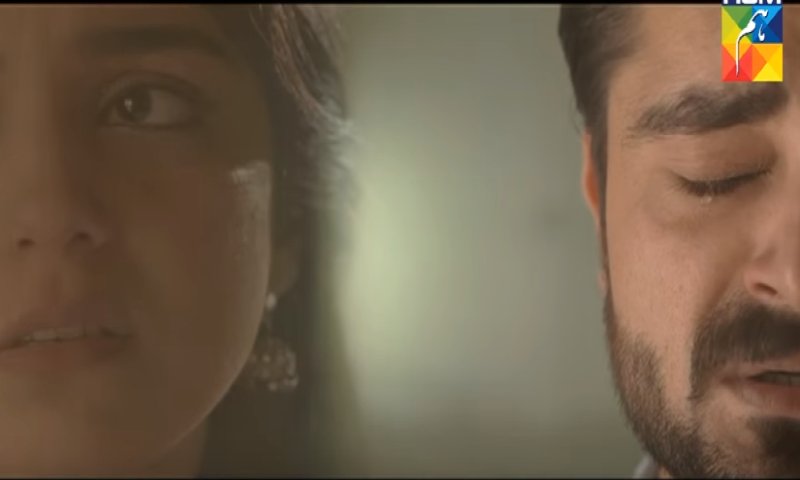 A flawlessly written episode, with flawless acting and direction!

I think there were other actors in today's episode...I think Salahuddin and Bia were there, all the parents and external family members were there, but the only one that shined was Mannu! I've been quite critical of Mannu last couple of episodes; she was childish and irritating and after watching the second episode, I was afraid Mann Mayal was just going to be another hyped drama and Diyar-e-Dil's 'Faara' wasn't going to leave Maya Ali for a while. Boy, was I wrong! Maya Ali delivered a performance that has now pit her against the best of the best in the industry.
First let's recap a bit. Salahuddin tells his parents about him and Mannu and fortunately for him he has more understanding father than he does mother. Of course Bia is always on his side. Abba bechare convinces Salahuddin to forget about Mannu and move on due to the obvious socio-economic issues and the fact that he has no job (per CSS ka exam bhi to de rahe hain)! Convinces, he doesn't go to tutor Mannu that day and of course she is Mannu and against all of her family, especially the zaalim deewar Chachi, she runs to see Salahuddin. Obviously then he forgets about all that his Abba said and tells her about Karachi plans, when her parents both catch them (thanks Chachi). Here I need to say the chemistry that had been lacking between Mannu and Salahuddin was now very evident. Hamza Ali Abbasi completely does justice to his character and no where in that scene does the audience feel that this acting going on television. Well done Haseeb Hasan!
I don't get why Chachi is so mean...I mean Mannu's father was being very reasonable and wanted them to get married. Salahuddin is a good person from a good family. Chachi can't even see her own daughter happy. Please us bechari ko apne ghar jaane dein Chachi jee. And then there is Mannu's mum who only sees money and thank God her husband schooled her on that. All these veteran actors were absolutely fabulous! My personal favorite however is Sheheryaar Zaidi; there is just so much grace in him.
The episode ends in what might be considered some of the best scenes on television as they were absolutely flawless. Haseeb Hasan decided to extract more than 100% from all of the artists and they all complied it seemed. Salahuddin's and Mannu's fathers' silent conversation was brilliant. One father knew the other wouldn't say no and the other knew he wouldn't have to because he would never be asked. Salahuddin's family's silent exit, Mannu's race to the terrace, and then her leaving her house, all of these led to a perfectly executed ending of episode 3.
Like I said in the beginning, Maya Ali truly excelled in this episode. She literally was a force to reckon with. Everyone else was at least two steps behind her.
Here I also need to give Samira Fazal the credit she deserves as she did write the episode. Also to her credit is that it didn't take 10-13 episodes for Mannu and Salahuddin to admit their feelings for each other, nor did it take another 5-6 episodes for all the family drama that could have been. Within 3 episodes, all of that was taken care of and done.
This particular episode had an extremely strong, script, acting, and direction. I couldn't find fault if I actually went looking for it. I just hope it stays that way. The promos for next episode seem extremely promising!
Fabulous job team Mann Mayal!