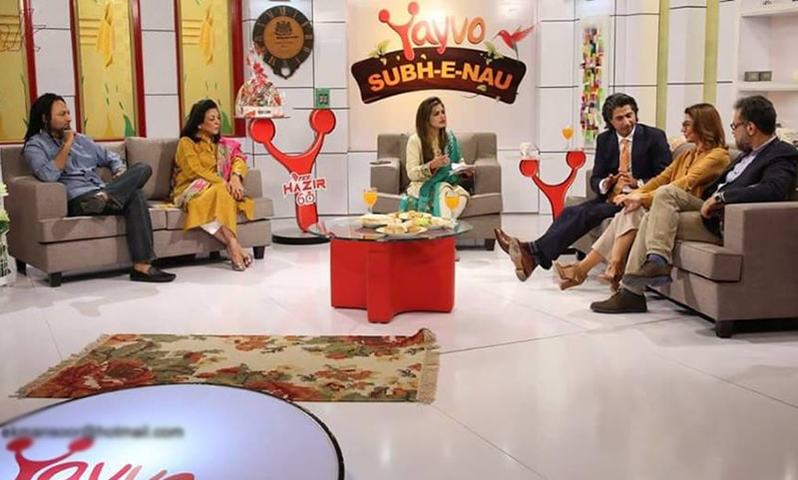 You can grab any product displayed on your television...well almost; if you're tuned into PTV News every morning.

Have you ever seen a dress, a rug, or an eatable (this happens too often I'm sure) on television and wished you could get your hands on it? Well, TCS and PTV has made that possible.
PTV News' morning show, YAYVO Subha-e-Nau - hosted by Nazia Malik - has collaborated with YAYVO.com (a TCS service) for one of its kind initiative where the brand provides live shopping experience during the show.
Read: PTV to launch a new sports channel in February
HIP spoke to Sarah Dawood, Marketing Lead at TCS Ecom, and she explained the concept in detail.
"Subha-e-Nau is a popular morning show and YAYVO.com has partnered with it to bring live shopping to Pakistan. The show aired its pilot episode on February,9," Dawood said.
YAYVO Subha-e-Nau will air every Monday and Thursday. And you must be wondering how is this show different as sponsored shows are a norm.
Dawood answers the query, "It is an interactive morning show which means the audience will be able to order products, including the clothes the host his wearing, coffee table books [even the table], kitchen appliances in the set's kitchen, and any and everything which is displayed on screen. TCS has a special service, TCS Hazir, in which they deliver the product within 60 minutes. That service can be used for the two featured products."
YAYVO.com' official website has a separate page for the Subha-e-Nau show where a slider mentions all the products present on the show (including food items like Rehmat-e-Shireen) and their prices. And there are two featured products in every episode which can be delivered within 60 minutes using the TCS Hazir service.
The second episode, which was a Valentine's Day special had a hot celebrity couple, Emu and Nabila, and was all about Sentiments Express.