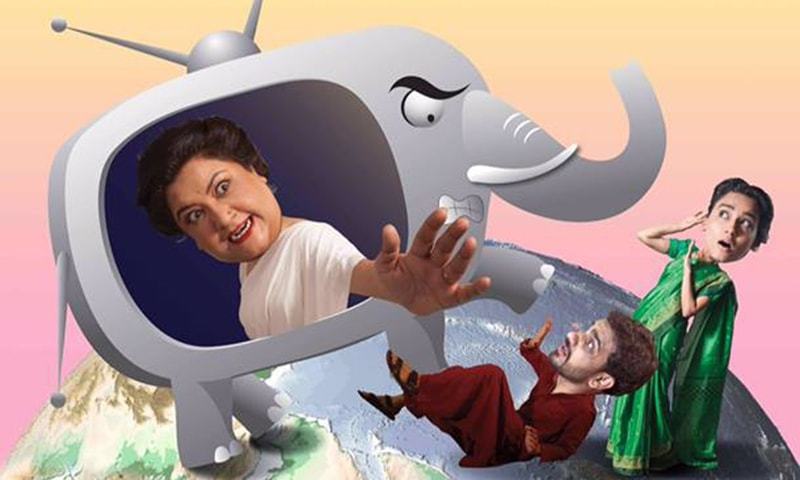 "It is a dark comedy. I play a morning show host and Naseeruddin Shah plays my husband," according to Hina Dilpazeer

Meenu Gaur and Farjad Nabi - a team equivalent of Zee's unity project Zeel for Unity project with one Indian and one Pakistani director - are part of Zee's unity project. Their short film Jeevan Haathi will be showcased soon.
Zee For Unity is an initiative by Zee Network which brings together 12 directors - six each from India and Pakistan. We earlier spoke to Mehreen Jabbar for her short film, Lala Begum, which'll exhibit under this initiative.
Read: Mehreen Jabbar's 'Lala Begum' is part of Zee TV's 'unity project'
HIP spoke to Hina Dilpazeer who is one of the lead cast members of Jeevan Haathi about her experience regarding the film.
"Firstly, I need to know who I'm working with and it was an absolute honor to be working with somebody like Naseer Sahab. The filmmakers are very intelligent people and the script is so powerful that I had to do the project," Dilpazeer shared.
We then asked her about the plot line and her character and this is what she said,
"It's basically a dark comedy. My character is very simple, it's of a morning show host who is transferred to host a late night show instead by the channel. And the movie is all about her efforts."
Meenu Gaur shared the details about the cast and crew members on Facebook status,
"The coming together of the wonderful- Hina Dilpazeer, Samiya Mumtaz, Adnan Jaffar, Saife Hasan, Fawad Khan, Kiran Tabeir, Hammad, Nazar, Ali, Ovais, and jiski harr appearance is special, Nimra Bucha."
The script of Jeevan Haathi is written by Faseeh Bari Khan, music is done by Sahir Ali Bagga and Ali Aftab Saeed songs, and lyrics are done by Hasan Mujtaba.