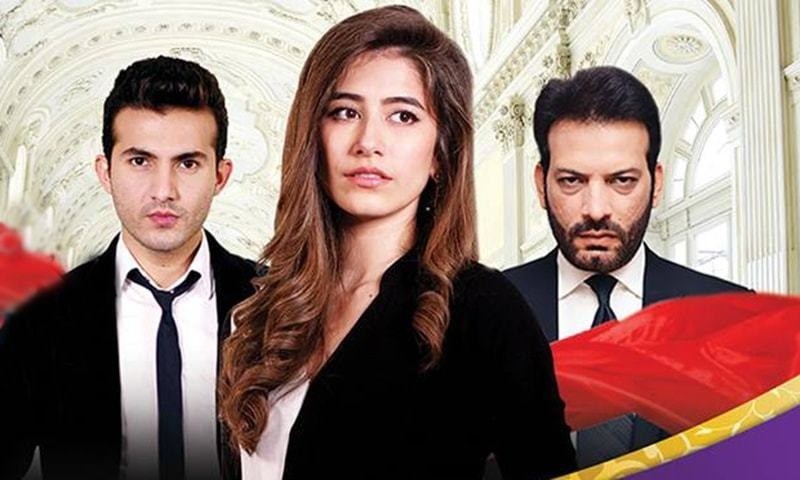 HIP's guest reviewer says "stare at a blank wall if you have nothing to do, but avoid this play at all cost!"
I had heard so much about Pashaiman being the script chosen by the real life couple, Syra Yousuf and Shahroz Sabzwari to make a comeback together on our television screens. A JS Production, directed by Hussnain Abbas, and written by M.Maqsood is nothing, but sheer disappointment.
I have watched all four episodes aired on Express TV out of curiosity and each week it has just gotten worse. The story is just not interesting. It is a ghissi pitti triangle love story about Zartasha (Syra Yousuf) who loves an older guy (Saleem Sheikh). A friend of hers helps her in meeting him. Her father (Behroz Sabzwari) is a landlord who adores her, but not enough to let her marry Saleem.
Read: Shehroz Sabzwari and Syra Yousuf come together for 'Pasheman'
She gets a proposal from Shahroz's family which her father decides to accept. Zartasha has a brother (Ali Tahir) who has lost his wife so he barely smiles now. Even Zartasha's immature crying tantrums doesn't bend her father's heart and he is set on his decision that she marries the boy of his choice, being Sheroz. what happens next in Zartasha's life, I am not even interested to know about anymore.
Bad direction and below average performances have made this drama something to just ignore. The background score is super annoying and there wasn't a single second when it wasn't being played. The maid, Zebo, was called in most of the scenes, which was completely irrelevant. I would love to meet Sabzwari couple and ask them to show me what possible potential did they see in this script to accept? It is just really disoriented and should be avoided at all cost.