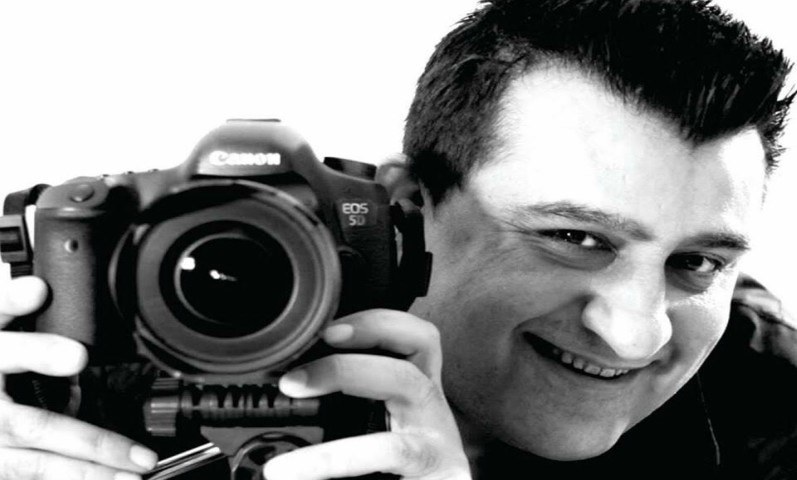 "Teri Meri Love Story is about irony in love" says the director.

One of the most renowned comedy directors and ex-musicians of the nation is finally stepping towards commercial cinema. After proving his diversity as a filmmaker in the horror film, Maya, Jawad Bashir is finally up to something he is best at. Speaking exclusively about his film, Teri Meri Love Story (working title), the director gets HIP!
"Two of the main characters have yet to be signed in. I'm speaking to a couple of known and talented faces for that. But for now the confirmed cast includes Mohib Mirza, Salman Shahid, Uzma Khan, and Ahmed Abdul Rehman - who is also doing Ishq Positive and Tum Hi Tou Ho." says Bashir.
Read also: Mohsin Abbas Haider stars in Jawad Bashir's next
But the story doesn't end here, or does it? We all heard and got all charged up after hearing that Syra Shahroz and Junaid Khan as the leads in the film, but there's nothing of that sort, says the captain of the ship says.
"Syra and Junaid were definitely under consideration. It was my mistake that I revealed the fact that I'm speaking to them; whereas it got printed in a total different light. I think it's unethical to reveal anything before its locked but we're speaking to a couple of famous celebrities for those roles now."
And finally we get to know a bit more about the film besides the fact that it's a romantic rollercoaster ride. And I guess there's a lot more to look forward to! As per the director,
"The script is done and the genre is of a rom-com. It's about the irony in love. Basically it's the love triangle story of a girl and things that happen in her love life which brings some twist. It's a very ronak wali film and I'm sure it'll be a fun ride."
Teri Meri Love Story will start shooting next month and will be shot in Pakistan. Slated for a late 2016 release, we wish Jawad Bashir and everybody associated with the project all the luck!