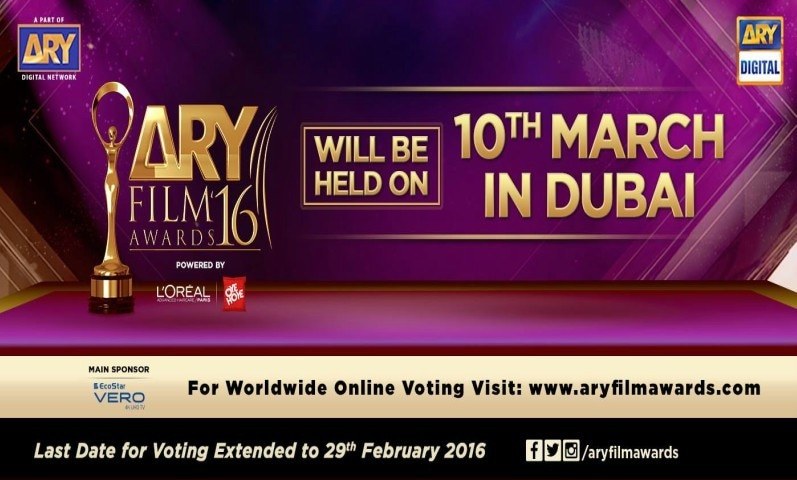 The Awards ceremony was to be held in Dubai on February 18th, but now has been delayed til March 10th!

ARY Film Awards - the only dedication movie awards in the country have truly been a highly anticipated affair. But it had also been associated to a number of controversies; It be the one year gap, or Bin Roye not being nominated in any category. And here comes another one!
Also Read: Update: No 'Bin Roye' at ARY Film Awards?
The award ceremony has been delayed to the 10th of March from the 18th of February, but will still be held in Dubai just as planned. No reason has yet been disclosed by the channel, but there's one advantage to it, we get more time to vote. The last day for the voting has now been extended to the 29th of February.
Also Read: HIP Asks: How authentic are ARY Film Awards?
We wish all the nominees and everybody organizing the event the best of luck for putting their efforts in building up a memorable evening for the industry and the filmy fans.
Also Read: The nominees for the ARY Film awards out!