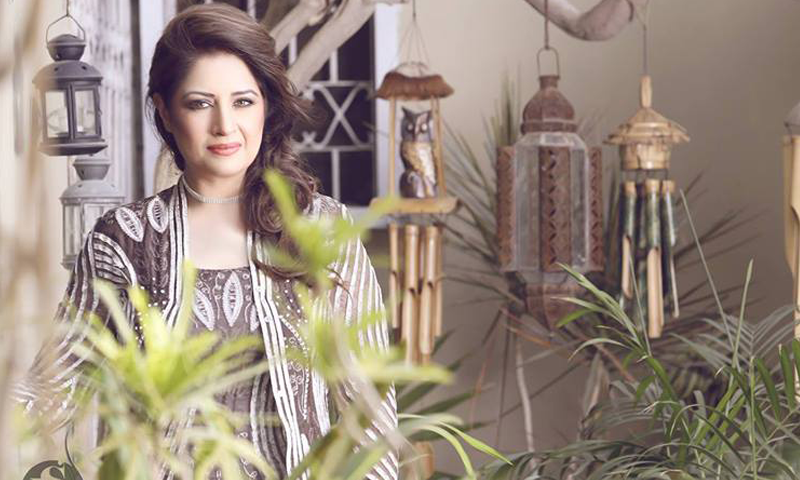 Odho plays the character of a middle class trained nurse, while Waseem Abbas is her husband and Aiman Khan her daughter

Atiqa Odho's latest drama serial under production shows her in a completely new avatar. HIP got a chance to speak to the extremely gorgeous actress about the drama Is Khamoshi Ka Matlab and also has some BTS pics for you!
Is Khamoshi ka Matlab is about a lower middle class family that is in distress for various reasons and is tackling day to day issues to survive.
"The character which I am going to play in the drama is that of a trained nurse from a humble middle class background, who has given up all her own desires and ambitions to keep her husband and his family happy," said Atiqa Odho.
Read: Atiqa Odho looks mesmerizing in OK Magazine shoot
Odho further added that:
"My husband, Habib in the drama is being played by veteran actor, Waseem Abbas. My sister is being played Saba. My daughter is being played by Aiman Khan, and my nephew is being played by Asad Siddiqui. My mother in law is being played by Samina Ahmed, whereas my sister in law is being played by Fazila Kazi."
Read: Atiqa Odho returns to silver screen with Mehreen Jabbar's film
Written and directed by Mazhar Moin, the drama is an AnB production and will be aired in March on Geo TV.