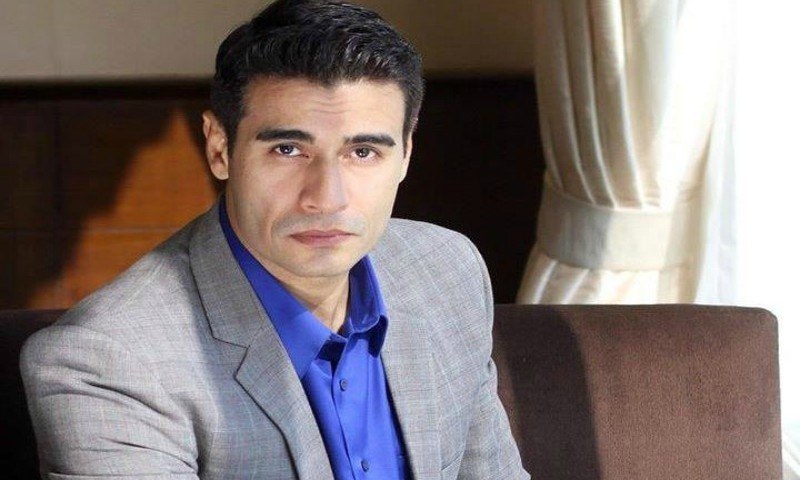 "Drama industry is a business these days so commercialization is to the extent of quality suffering," says the actor

Farhan Ally Agha is a household name due to his effortless acting in dramas. He started his career as a model in early 1990s, after which he joined the TV industry and started working in drama serials. In no time he became the top actor of that era. He is currently working on different channels in many drama serials along with 3 movies; Maalik, Whistle, and Sikander.
Read on to see what he has to say to HIP.
How did you get into acting?
Well initially I started with modeling and TV commercials. I got an offer at a gym I used to workout at and from thereon got into TV via Saira Kazmi's serial with Marina Khan and Ghazanfer Ali, who made Pakistan's first 100 episode soap called Jaal. After that, there was no looking back.
Did you always know you wanted to do this?
No, I was never interested in or had an ambition regarding this career; it just happened as you say destiny calls. And one day I realized I have actually made a career out of it. Honestly I am more busy right now than I ever was as I'm doing many films too. So I don't know where it's going or how far, but things are progressively moving.
What was your first play?
Actually both aired at thé same time; Saira Kazmi's Tum Se Kehna Tha and the soap Jaal.
Read: Farhan Ally Agha to romance Fiza Ali in 'Zara Si Ghalat Fehmi'
Which writers/directors/actors are your favorite?
I'm not very well informed about writers, but Khalil-ul-Rehman Qamar writes well and Sabiha Sumaar is a very good director (Good morning Karachi). Actor wise I'd have to say the late Shafi Mohd was great.
What are your current projects?
Well about 5 new serials are about to come on Geo, Hum TV, and Ary. Then there are three films; Maalik, Whistle, and Sikander. All three will be released this year.
What are you expectations from the films you are doing?
Expectations are good from all projects, but anticipation would be unjust; I guess wait and see. As an actor you give your best according to the role given and move on because one film is not a destination career. As for now, it seems that I'm transitioning from TV to a career into films...let's see.
what about Maalik?
Maalik is about the ownership of Pakistan; that every citizen is a 'maalik' of the country and responsible for its well being socially and morally. I play the role of Major Haider, who belongs to Special Forces and is friends with batch mates. Aashir Azeem Qui has written, directed, and produced this film and acting in it as well. it will release on April 8th 2016.
Can you talk about Whistle please?
Whistle is directed by Ammad Azher and it's about drugs and nationalism; how our unsung heroes dedicate their lives to safeguard the sovereignty of our nation from drug abuse, smuggling, and funding different elements. In this movie I play the role of a Director General who leads and commands the operations
How do you think our film industry is doing?
Our film industry is on its way for sure. Distribution constraints are there, but as soon as all movies start releasing globally, it will cater to the markets internationally.
Read: Get ready for 'Whistle' - a film on drug trafficking
Thoughts on dramas these days?
Drama industry is a business these days so commercialization is to the extent of quality suffering. Some are good some are bad; cultural dignity should be considered and preserved.
What kind of drama/film would you give your right arm for?
None, as I give my full self to all of them. I do selected work that suits me where I don't look out of place. I choose my scripts. I would however, love to do a good English detective or CIA kind of a movie.
What about family life and support?
My wife Uzma is right by my side and my worst critic as well, so helps me in keeping quality control (laughs). I have her full support
Message to your fans/detractors?
I would like to thank all my fans and people out there who watch my work and appreciate it. I hold gratitude for that. Just want to say dream big and try your best and let destiny unfold its glories for you.