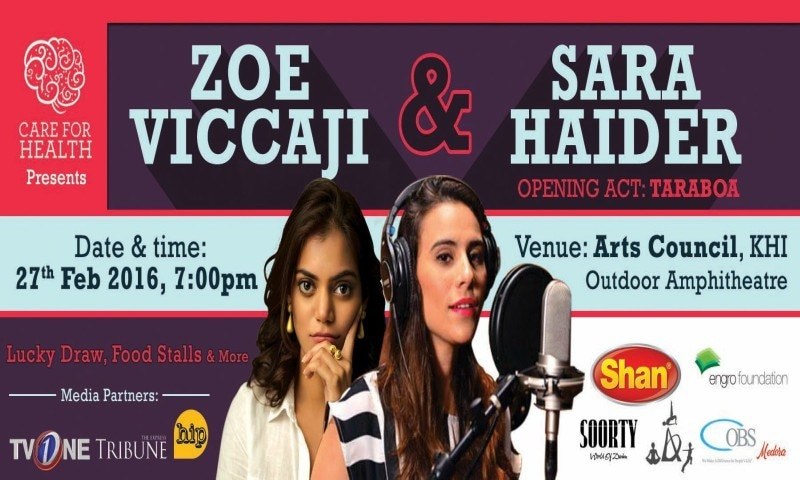 It's time to treat mental health with the respect and dignity it truly deserves and help those in need

CareForHealth rehabilitates adults with mental illness and reintegrates them into society. They are the bridge between institutions providing psychiatric treatment and organizations that can ensure steady employment/training/housing to recovered clients. They develop this network by raising awareness of mental illness; enlightening organizations that individuals with mental illness can be functional and independent.
They are having their first fundraiser on Saturday, February 27th. where Zoe Viccaji and Sara Haider of Coke Studio sing for mental health. Take a look their MC, Mustafa Changezi's message for everyone:
Date: 27th February 2016
Time: 7pm-10pm
Venue: Arts Council, Karachi, outdoor ampitheatre
Zoe Viccaji and Sara Haider will also be their to support this event and will be singing live. Zoe Viccaji has a message for her fans:
Grab yours at: Del Frio (Boat Basin and Sindhi Muslim), Espresso (Shahbaz), Bella Vita (Zamzama and Shahbaz), Nine West (Dolmen Clifton), Agha's Supermarket (Clifton). Tickets are 1500 rupees.
For sponsorship, donations, stalls, and more please email: [email protected] All proceeds to the fundraiser go towards the rehabilitation of patients that suffer from mental illness.