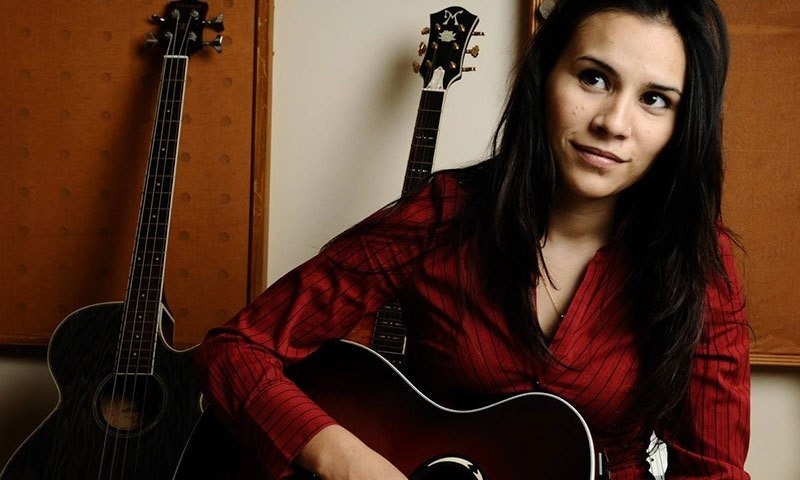 "Mental Health is something we talk or know very little about and that needs to change" Says Viccaji

'CareForHealth' is having their first fundraiser on Saturday, February 27th. where Zoe Viccaji and Sara Haider of Coke Studio will be there supporting this fantastic cause for mental health.
We got in touch with Zoe VIccaji to speak to her about this cause and her association with 'CareForHealth'. Read on to see what she had to say:
Also read: Zoe Viccaji and Sara Haider sing for CareForHealth's first fundraiser
What made you be part of CareForHealth?
A few months ago, a very good friend of mine was involved with CareForHealth, and they were talking about how tough it was to garner interest and raise funds. I said if they needed anything that I would be happy to help, and now here we are :) I have had friends and loved ones throughout my life who I know struggled with mental health issues and I have seen it be more emotionally crippling than a physical disability. And to add to the suffering is other people's negative judgement of them and the stigmas and ignorance that exists around such issues. It's something we talk or know very little about and that needs to change.
Do you think people will respond more positively since celebs are now involved?
I'm sure it will help. It's a strategy people use world wide to spread awareness and I hope that it will translate here. Also personal examples go a long way, for example that video of the Indian actress Deepika talking about her episodes of depression is something that is making big waves in India and helping people understand what depression is. There are also many well known Hollywood actors and actresses who openly talk about their experiences with mental illness. Robin Williams, Ashley Judd, Anthony Hopkins, Jim Carey, and many others.
Mental health issues are a taboo in Pakistan; how do you think we can resolve this and make people understand that this is an actual illness and no different than going to the doctor for a physical illness?
Mental health awareness is something that should be advocated from the secondary school level. People need to know enough so that they can also seek help if needed and be in an environment that fosters understanding and care for mental illness. It's is found that interacting with or hearing from people who have faced mental illness themselves is the most impactful. There is such a huge dialogue on cancer all over the Internet, and I think mental health needs to come up to that level. Flyers, videos, skits, personal stories.... All need to be out there.
Message to the readers?
5- Read and search more to know more, and know that you'll never know enough about anything, so keep an open mind.
Details of the event are:
Date: 27th February 2016

Time: 7pm-10pm

Venue: Arts Council, Karachi, outdoor ampitheatre

Tickets: 1500 rupees.