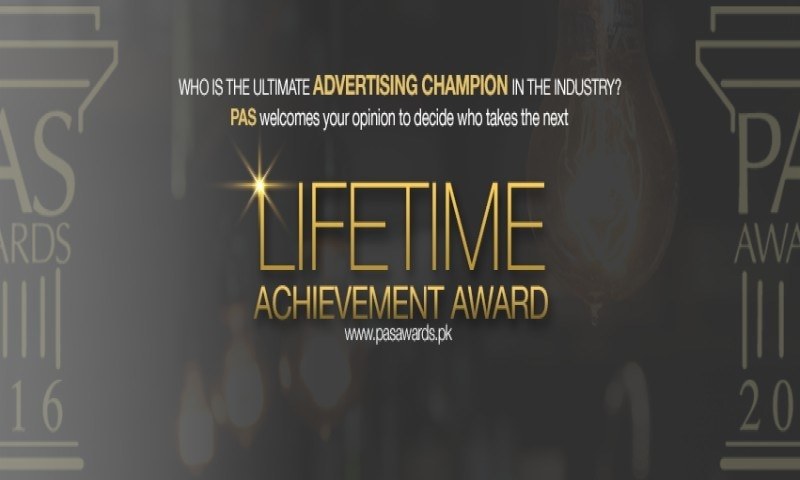 There are around 20 regular categories, 7 special categories, and 3 special awards

The most prestigious awards for the advertising world got announced just a few days ago and just yesterday the official jury got disclosed. There are around 20 regular categories, 7 special categories and 3 special awards. The entire world of Marketing is also watching out to see who will be termed as the marketing/advertising guru and get the "Lifetime Achievement Award"
With Hameed Haroon as Jury chair, the other Jury Members are as follows:
Afzal Shahabuddin, Managing Director, Resource Edge
Aleem Durrani, CEO- Media Pulse & Media Matters
Ali A. Rizvi, Group Chief Operating Officer, Interflow Group
Ali Hayat Rizvi, Consultant
Ali Rez, Creative Director
Arshy Ahmad, CEO & Founder, Flying Hedgehogs
Asima Haq, Marketing Director-hair Care, Unilever Indonesia
Babur Sultan, CEO, Engro Goods
Dr. Ehsan ul Haque, Professor Of Marketing At Suleman Dawood School Of Business Lahore University Of Management Sciences
Ejaz Wasay, Sr. Fellow – Marketing, Institute of Business Management (IoBM)
Fouad Hussain, CEO, Groupm
Farahnaz Haider Shaikh, General Manager Marketing, ZIL
Haroon Rashid, CEO, Ontex Pakistan
Irfanfatmi, Regional Director, Impact Bbdo
Mehdi Raza, CEO, Fm107
Mariam Ali Baig, Editor, AURORA
Mustafa Moosajee, Managing Director, Neilsen Pakistan
Quratulain Ibrahim, CEO, Aftab Associates
Saima Qamar, CEO, Mrb Pakistan
Sarmad Ali, Managing Director, Jang Group Of Companies
Shahrukh Hasan, Group Managing Director , Jang Group Of Companies
Shahzeb Mahmood, Chief Executive, Reckitt Benckiser
Shoaib Qureshy, Chief Executive, Be Ddb
Sohail Ansar, Consultant, Groupm
Tauqeer A. Muhajir, CEO, Millennium Media
Usman Muneer, Managing Director, Mondelez
Waheed Bhatti, Consultant Marketing, Brand Development, Communications-Stride, The Netherlands
Zohra Yusuf, Executive Creative Director, Spectrum Y&R.
The jury works together tirelessly and extensively to make the selection process as transparent as possible. PAS started accepted entries for submission in December and the main awards night is expected to be held in April 2016.