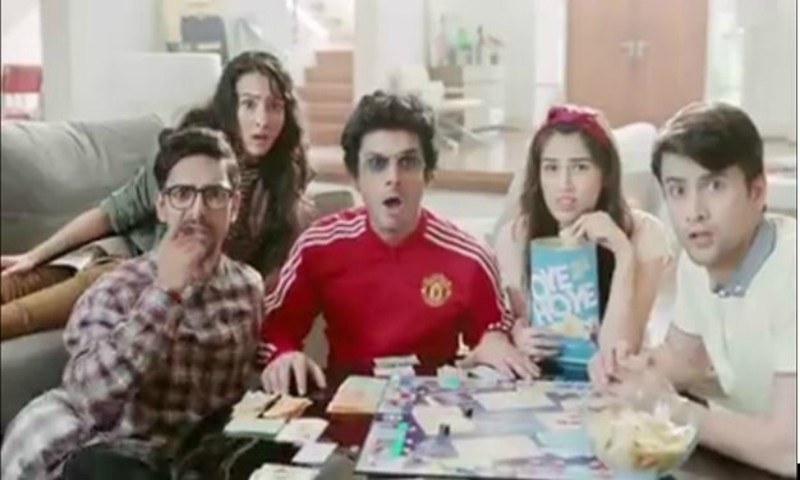 Fawad Khan as Oochi, is going to give you a burst of laughter with his surreal yet amazingly funny act in the ad.

Here is another Oye Hoye TVC with Fawad Khan in a totally hilarious avatar. This ad is surely going to give you a burst of laughter with Oochi's hero-like talks which are actually not something heroic.
The ad opens up with a room where Oochi and his friends are eating Oye Hoye chips. When Oochi is asked about what he did in the holidays, he starts bragging about his jungle venture in which he actually faced a bhaloo. However, he just had a stuffed toy of a small bear and nothing else.
Read: Fawad Khan in a new avatar as 'Oochi'
Oochi's character is a very adorable and funny, but he is someone who thinks that he is very smart as well. In the ad he is exaggerating his story and his friends are going all OYE HOYE about it. We can say that after a long time, we have seen such an amazing Pakistani ad. However it might be because of the fact that Fawad Khan is in it. So just check out FK, aka Oochi, in the TVC and be OYE HOYE with it!