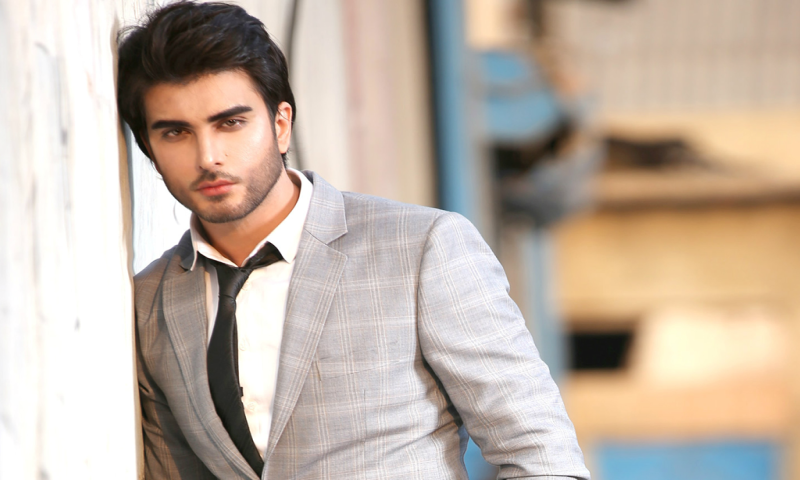 "Tum Kon Piya is a love story completely different from other love sagas that we have seen till now," says Abbas.

After a break of about a year from his acting career, Imran Abbas is back with a gripping and epic love story called Tum Kon Piya. HIP had a quick chat with the actor about his role, Tum Kon Piya's main attraction, and other features.
What can you tell us about the drama's plot.
Tum Kon Piya revolves around two characters, Ramish and Ilma. Of course it's a love story, but the fabrication of this love story is completely different from other love sagas that we have been seeing till now. It is definitely a family oriented drama, but it teaches you how to sacrifice in love. Love is not just about meeting of two people or getting married, but it is also about sacrificing your life and yourself in the path of love.
Read: OST of Urdu 1's 'Tum Kon Piya' finally out.
What made you select this project?
The whole team and the whole packaging is very interesting. I mostly choose two projects a year so I am very very picky and choosy about my work. But when it comes to selecting a good drama I always look at the director, story, and most importantly the cast. Yasir Nawaz as we all know is a fine director who was one of the reasons why I opted for Tum Kon Piya. He himself is an actor and he knows how to extract the best from his team, which is very important, so yeah Yasir is the one who I was looking forward to while signing it. Apart from that Ayeza is coming back after two years, which is the USP of this drama as she has been a very successful actress specially after Pyaray Afzal and others of course, plus she has an amazing fan following so this drama is going to do really well hopefully. And yes!! The content as well… Its Maha Malik's best seller which was put together right in a way that the audience won't be able to resist it. So these are some of the reasons why I went for Tum Kon Piya.
What is your role in the drama?
Ramish is a lover boy (Abbas laughed), but he gives a total different meaning to love. He is someone who is very sacrificng in love. He is adorable and very sweet and is someone that you will find an association with, but if you don't, then at least you will want to idealize him for his dutiful love and giving nature.
How is Ramish different from your other characters?
Read: On the sets of Yasir Nawaz's 'Tum Kon Piya' for Urdu 1
Its very different. Like previously whenever I have played such character, I eventually got together with the girl, but Ramish has a miserable love life. He doesn't meet with the love of his life and still he keeps on loving her till the end, but his way of expressing this love is totally different from other men.
Tell us about your experience working with Ayeza Khan.
For the first time I got a chance to work with Ayeza Khan. Ayeza is really sweet and she is a kind of professional which we really need in the industry today. She is someone who comes to work, does her thing, and goes back to her family and doesn't waste her time in other irrelevant stuff. She is beautiful, she is very talented, and a true professional.
What does Tum Kon Piya hold for the viewers?
People should look forward to a beautiful story which is relatble to their family and themselves. There is definitely a very good story-line which you can sit and watch with your family. It has a beautiflful sound track and yes the story is very well executed which people would love to see on the tv screens. It is a story in which you will be able to easily relate yourself with the warmth of a middle class family and differences of the elite class.
What are your expectations with Tum Kon Piya?
I am expecting a lot! Actually a serial is a package deal; you don't only rely on the script always. There are other ingredients (marketing, casting, execution) which are equally necessary for a drama to be a hit and I believe that Tum Kon Piya has everything which will make you stick to it till the end.
Read: Hira Tareen talks about 'Tum Kon Piya' and other projects
Tum Kon Piya will be aired soon on Urdu 1 and its a 7th Sky Production based on Maha Malik's novel.