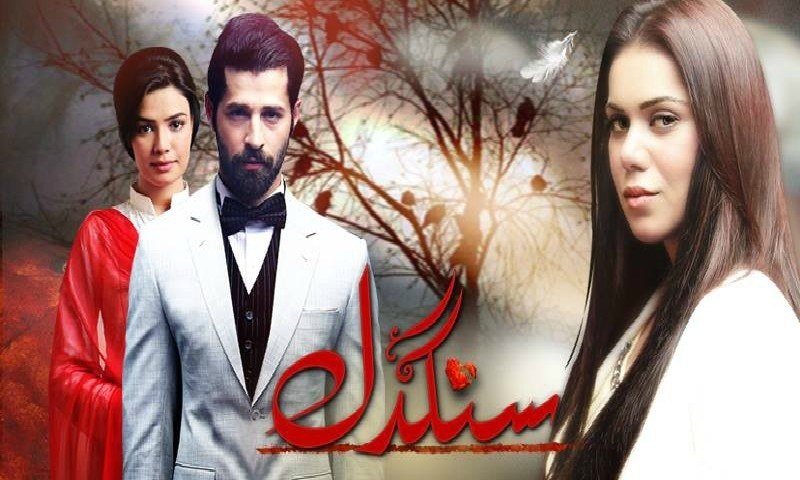 The serial wants to convey the message that what matters in life is courage, character, and your abilities

New drama serial Sangdil starring Naeem Haque, Kiran Haque, Hammad Farooqi, Ghana Ali, and Qaiser Khan Nizami is going to be aired today on Geo TV, written by Sadia Akhtar and directed by Asad Jabal.
Read: Asad Jabal's 'Dilbara' looks intense
HIP in Pakistan talked to the very talented Sadia Akhtar, the writer of Sangdil and got to know about the plot and what it holds for the viewers as a whole.
Read: Geo TV's 'Heer' is the story of an independent village girl
Akhtar gave an overview of Sangdil and stated:
"Sangdil is a story of two step sisters Sofia (Kiran Haque) and Zobia (Ghana Ali), totally opposite from each other. Sofia is an average looking and sweet girl while Zobia is really beautiful, but cruel. They have a guy who lives in their neighborhood named Zohaib (Naeem Haque). While Zobia is in love with a struggling actor and very good looking man, Shahzeb (Hammad Farooqui), Sofia is lured towards Zohaib. As Zobia hates her sister, she starts flirting with Zohaib which becomes very useful for him because even Zohaib likes Zobia. On the other hand, the father (Qaiser Khan Nizami) of the two girls is a very arrogant and wicked man who has married twice. Sofia was very young when her mother died who was a very beautiful and kind hearted woman. Sofia is a personification of her mother, but unfortunately her father doesn't treat her well. After the mother's death Sofia was neglected by her father as he was busy in giving attention to Zobia. However, later on when Sofia takes over the family business and starts helping her father, the man changes his opinions and realizes that a woman should only be judged by her sincerity, her character, and her dedication for her loved ones."
According to the writer, Sangdil holds a very strong message for the people specially for those girls, who because of their average looks, think that they are not good enough to do anything in life. Basically this serial wants to convey a beautiful thought that what matters in life is your courage, your character, your nature and your abilities to do for the betterment of your family.
Sangdil is an A&B Productions and it is going to be on air tonight on Geo TV.