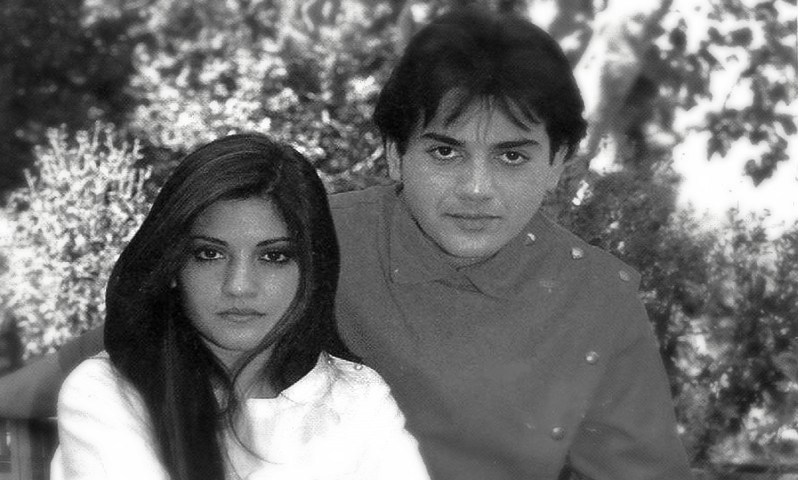 "A Bollywood film on the lives of pop icons, Nazia and Zoheb Hassan to be announced soon," says Zoheb Hassan

If you are reading this and haven't heard of Disco Deewane, Aap jaisa Koi, Boom Boom, or Aankhein Milane Wale, you have, without a doubt, missed out on some of the best songs in the history of music. Nazia and Zoheb Hassan were a singing sensation and pop icons, not only in Pakistan, but recognized in all of South Asia. They were regarded as pioneers of the Pakistani pop music scene and were one of the most successful Pakistani groups, selling more than 60 million albums worldwide.
Read: Nazia and Zoheb Hassan's 'Dosti' in Coke's 'Ho Mann Jahaan' TVC
After the success of Aap Jaisa Koi, from the Bollywood movie Qurbani, there was no turning back for the Hassan Siblings. Their first album was Disco Deewane and it broke record sales in Pakistan and India and even topped the charts in the West Indies, Latin America, and Russia.
There had been a lot of talk about a movie being made about the siblings and Zoheb Hassan, via Facebook, has finally confirmed that it is happening:
"A Bollywood film on the lives of pop icons, Nazia and Zoheb Hassan featuring their hits spanning 3 decades to be announced soon. Watch this space for more information."
Read: Zoheb Hassan releases the new single 'Always on my mind'
Last year, Zoheb Hassan had released his single. Always on My Mind which was the last that his Nazia Hassan had sung before she fell ill. The recently released Ho Mann Jahaan also had the song Dosti in the movie pictured on Zoheb Hassan and Mahira Khan.
Keep reading HIP for more details on the movie!