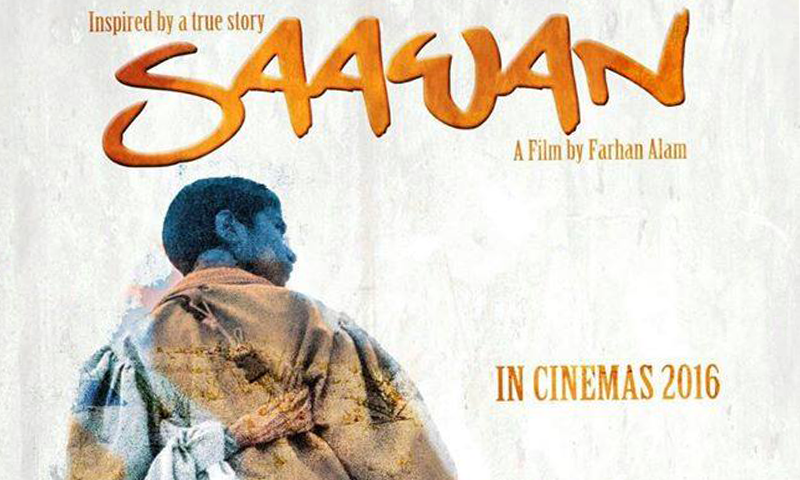 Like drama serial Dastaan, Saawan also seems to be a beautiful project albeit a depressing one.

The official promo of Kalakar Films' Saawan is heart breaking to say the least. The film is shot in a barren yet picturesque valley which has a haunted feel to it, so be prepared for some severe depression attacks after watching the film. The promo, at least was quite unnerving.
Directed by renowned cinematographer, Farhan Alam and written by Mashood Qadri, Saawan is based on the true story of a disabled child who is up against all kinds of evils, be it the natural calamities, or the stereotyped evils of society such as feudal lords, burglar, child abductor, etc. Syed Karam Hussein plays the protagonist and when HIP spoke to the writer of the film, Mashood Qadri (who is also one of the producers), he was all praises for the child actor.
The film's cast includes Karam Hussain, Arif Bahalim, Najeeba Faiz, Imran Aslam, Saleem Mairaj, Tipu Yorguc, Hafeez Ali, Shahid Nizami, Mashood Qadri, Sohail Malik, Muhammad Abbas, Mahek Ali, Mohd. Ali, Daniyal, and Liam. The film is produced by Mashood Qadri under the banner of Kalakaar Films.
Read: Farhan Alam's 'Saawan' carries a message of hope for disabled kids
Saawan will release in Pakistan, India, UAE, USA, and the UK simultaneously.