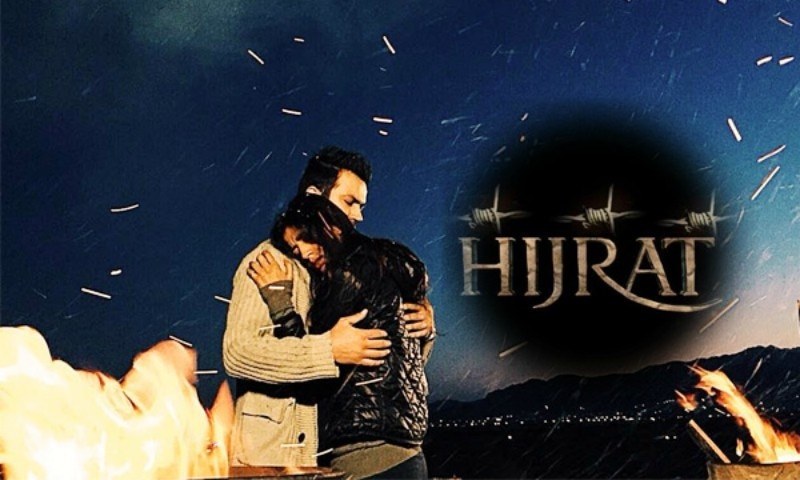 Hijrat stars Rabia Butt as a debutant along with Asad Zaman, Nadeem Baig, Noman Ijaz, and Ayub Khoso in the lead.

The trailer of up-coming Farouq Mengal's directorial venture, Hijrat is out! The film features stars such as Rabia Butt, Asad Zaman, Nadeem Baig, Noman Ijaz, Ayub Khoso, Jamal Shah, and others. Mengal plunges into the space also as a writer and producer of Hijrat this time.
Read: 'Hijrat' is releasing on January 21st, confirms Farooq Mengal
The promo shows the story of two people in love (played by Rabia Butt and Asad Zaman) who seem helpless in front of their fate. The vivacious foreign images and gigantic sequences make this trailer worth watching. The guy leaves his lover in the middle and goes to the relief camps set in the desert areas. Now here the visuals keep us clueless that from where the story reaches to the camps and the hero starts living there to help people and fight against injustice done to them. The woman he loves is insecure and depressed as he had left her alone in the beginning. Then we see a romantic sound track between the two in different beautiful locations with Mengal's amazingly shot sequences and art work.
Read: Is Hijrat's official trailer worth the wait?
One of the most dominant features of this trailer is the item song by none other than Sana which is apparently a sequential number.
Hijrat is going to hit the cinemas on the 22nd April 2016, and it is presented by Hum Tv and Eveready Pictures. Now we really hope that this time the release dates are final, and we are surely going to watch the movie and experience what Mengal has to convey through his seemingly larger than life Hijrat.