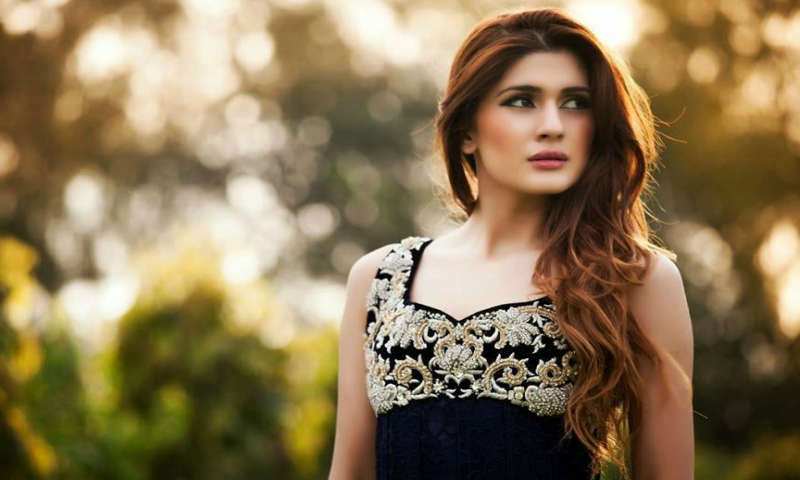 Commercials and drama serials lined up; Kübra Khan is back with a bang!

Remember the gal who saved the day in Na Maloom Afraad and stole our hearts right after? Well we do! UK based model-turned-actress, Kübra Khan, after a gap of nearly two years, is back with a bang. Commercials and drama serials lined up, Khan speaks to HIP about her busy, busy year ahead!
"I thought of focusing on my education, I didn't work in the UK either. And now I'm back (laughs). I just shot a commercial for Dalda and a lawn campaign. I'll be returning to Pakistan next month and will start shooting for two drama serials for two of the most known local channels," said Khan.
Also Read: The most important pop culture moments of 2014
Khan worked with gifted makeup artist Omayr Waqar on the Dalda TVC, and will be the face of Ayesha Ibrahim's first ever collaboration with Five Star Lawn. Post Na Maloom Afraad, the actress got herself a leading role in Arshad Warsi starrer Bollywood film Welcome To Karachi, but due to unknown reasons, we never got a chance to see her in the film. She states that reason to be:
"Even though I've been brought up in UK, I still feel that I have a sense of responsibility on my shoulders. The script of Welcome To Karachi changed after I got on board; it certainly wasn't the one I had signed. I look forward to doing a film across the border, but I'll have to be very careful. Right now my priority is to work locally."
Also Read: Kubra Khan no more in 'Welcome to Karachi'?
Not disclosing a word about her dramas, all she revealed was that she will be seen playing a leading role. All charged up for a lot this year, we can't wait to see what Kübra Khan has in store for us this time!