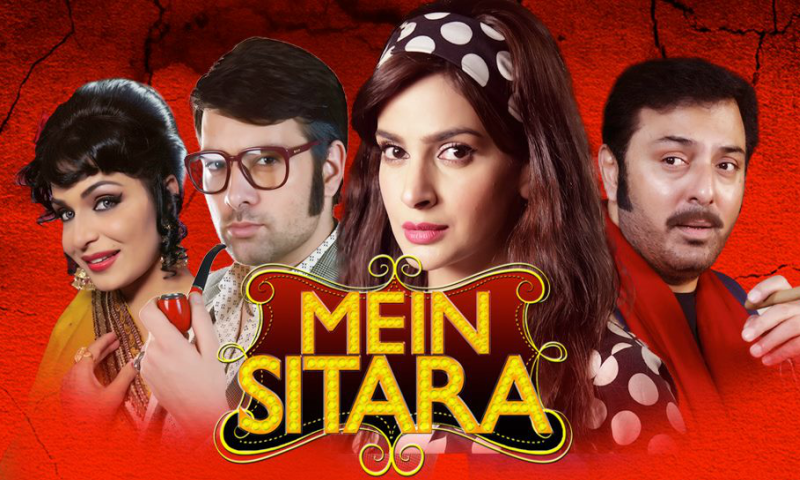 Rahat Fateh Ali Khan, as always, does full justice to the lyrics and shows us time and again, why he is the best!
Mein Sitara is an up-coming drama serial starring Noman Ijaz, Saba Qamar, Mikaal Zulfikar, Meera, Azfar Rehman, Hassan Ahmed, Rija Ali, and Aisha Gul. The story is been written by Faiza Iftikhar and directed by Seema Taher Khan and will air March 17th on TV One Global.
Read: Saba Qamar plays a retro actress in (working title) 'Main Sitara'
Mein Sitara's publicity is on full swing and the OST was just released. The OST is (unsurprisingly) sung by Rahat Fateh Ali Khan who wears the brunt of all amazing OSTs and proves to be the only one who can do justice to them.
Hairat se bhara yeh khuaab nagar, ek dhoka hai jhilmil sa ghar.
Arman yahan pe paltay hen, arman pe sapnay biktay hen.
Akaash pe taray charhtay hen, phir toot zameen pe girtay hen.
Read: Saba Qamar and Mikaal Zulfiqar come together for TV One's project
There is a complete classical mood in this title song. Waqar Ali, as the composer, has managed to bring the true essence of a classical era which Mein Sitara is entirely based on. The intensity of pain in Khalil Ullah Farooqui's lyrics is undoubtedly something which you can't get an escape from. The words of this OST give a real account of reality, that the world of glamour industry has hidden underneath. The soulful impact of this song is beautifully sprung into the space as soon as you listen to it. The vocals truly match up the actors' intense emotions and expressions on the screen.
Mein Sitara starts Thursday, March 18th at 8:00pm